The Curious Case of Neptune and the One-Eyed Monster
31 Oct 2011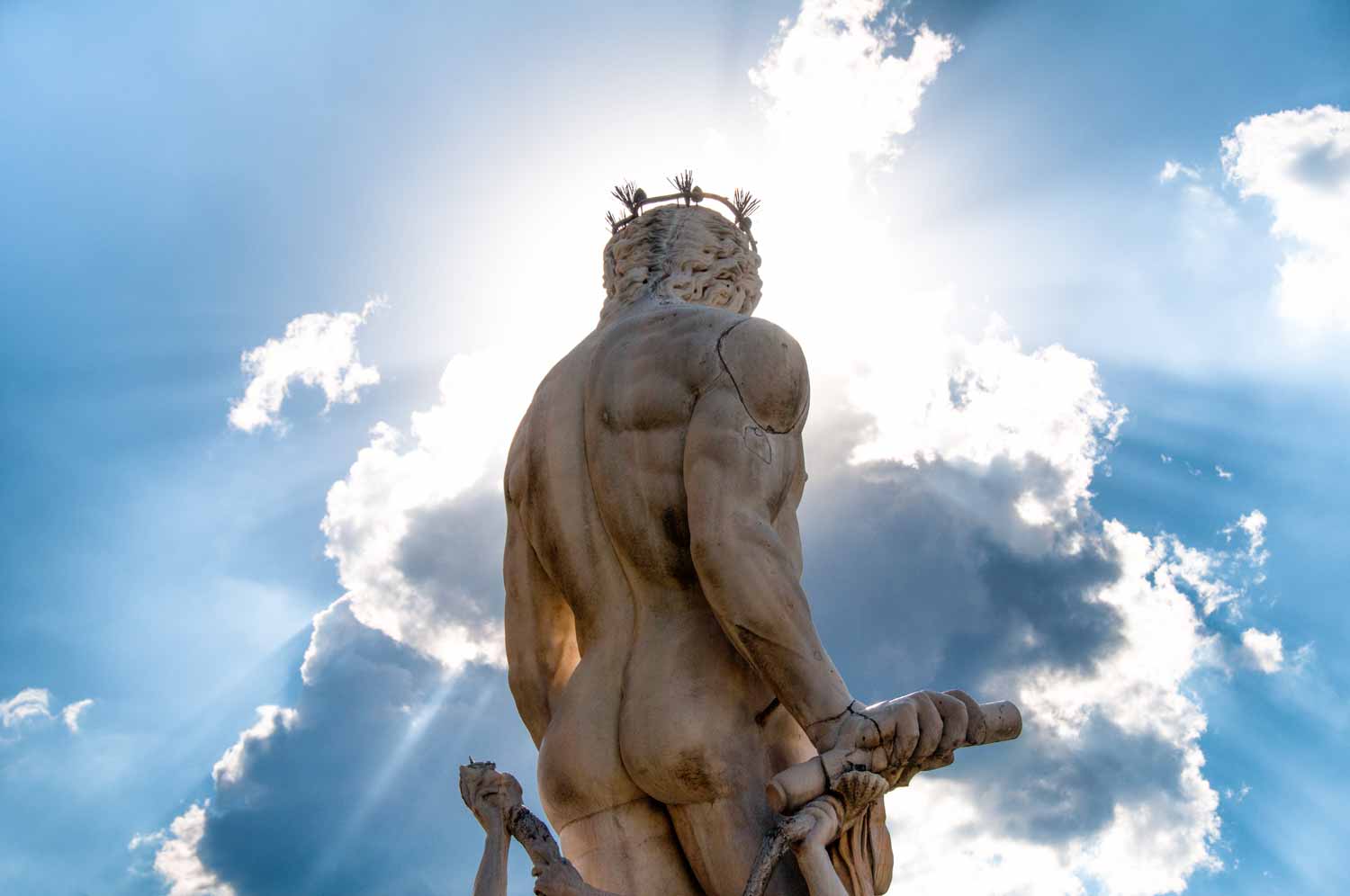 The Piazza della Signoria is the main square of Florence, Italy which stands before the Palazzo Vecchio, the historical town hall. The Piazza was also the site where Michaelangelo's David stood until the powers that be worked out that letting it sit in open air in the middle of a riot wasn't a good long-term strategy for such an iconic work of art.
David has since wandered down the road to the Galleria Accademia where he and his massive hands now reside, but the Fountain of Neptune still stands outside the Palazzo Vecchio alongside many others in the covered but still open air Loggia della Signoria.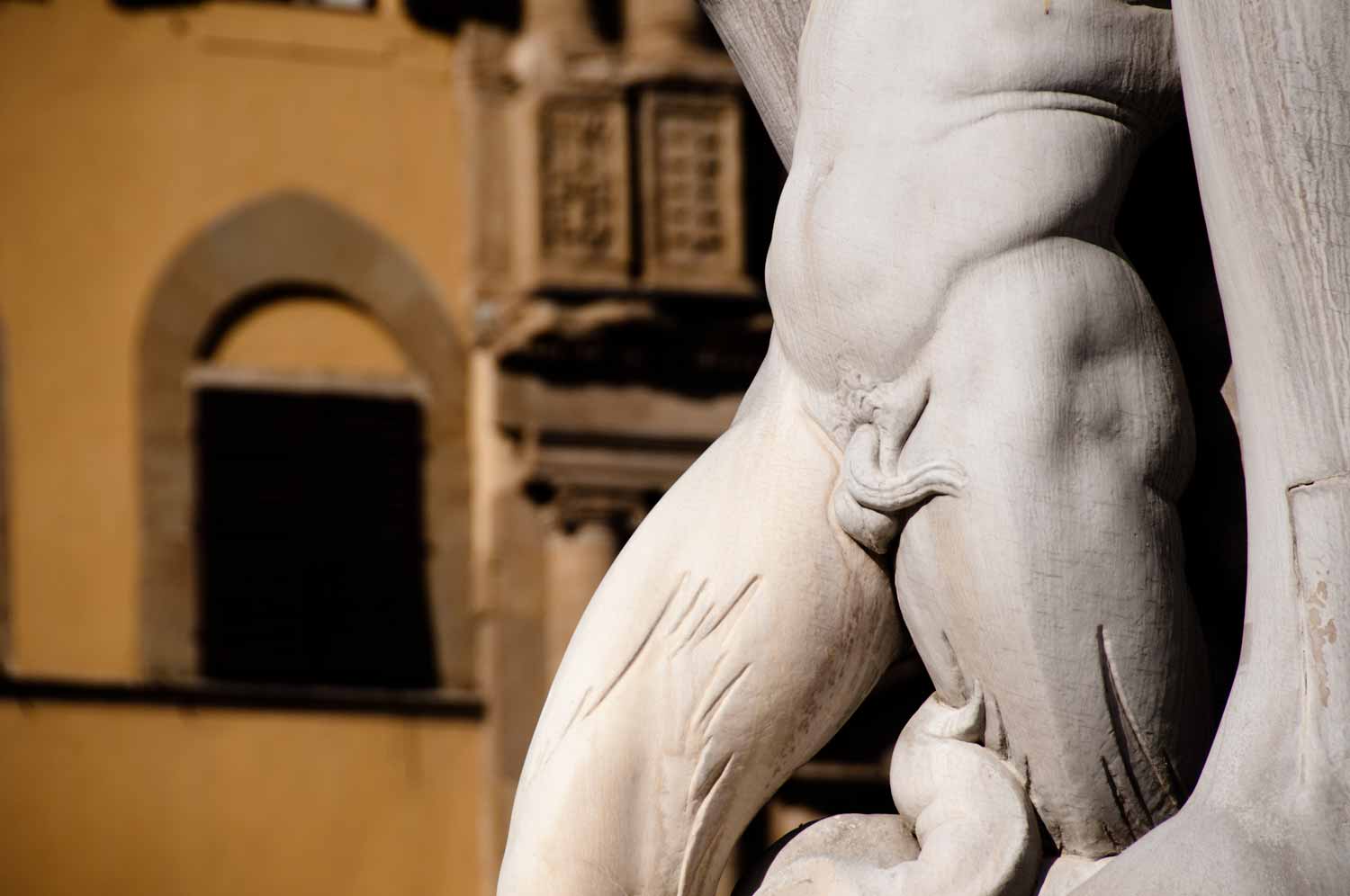 Statues of this era are reknown for their anatomical accuracy of the male form; Dirk Diggler-esque renditions are nowhere to be seen. Neptune and his little laughing satyrs that adorn him around his legs, however, show a different approach, bringing true meaning to having a snake in one's pants, wielding the one-eyed monster, or the rare albino form of the purple-headed monster.