Mona and Goliath
9 Aug 2012
I love a good conspiracy theory. Not the weird or ridiculous, but those which seem like they're possible enough to entertain. With that in mind, it seems more than plausible but just good sense (to me at least) that the real Mona Lisa is tucked away under a few metres of concrete and steel while the populace drool over a laminated poster. Such is the attention shown by the museum staff who gaze on while developing a tan from the amount of flash photography around them.
It's a fallacy that most of the attention in the room looks in this direction. For all the masses that gaze upon that cheeky smile, a much bigger event is going on behind them. In comparison to Leonardo's postage stamp sized wonder, Veronese's The Wedding at Cana looms large, very large.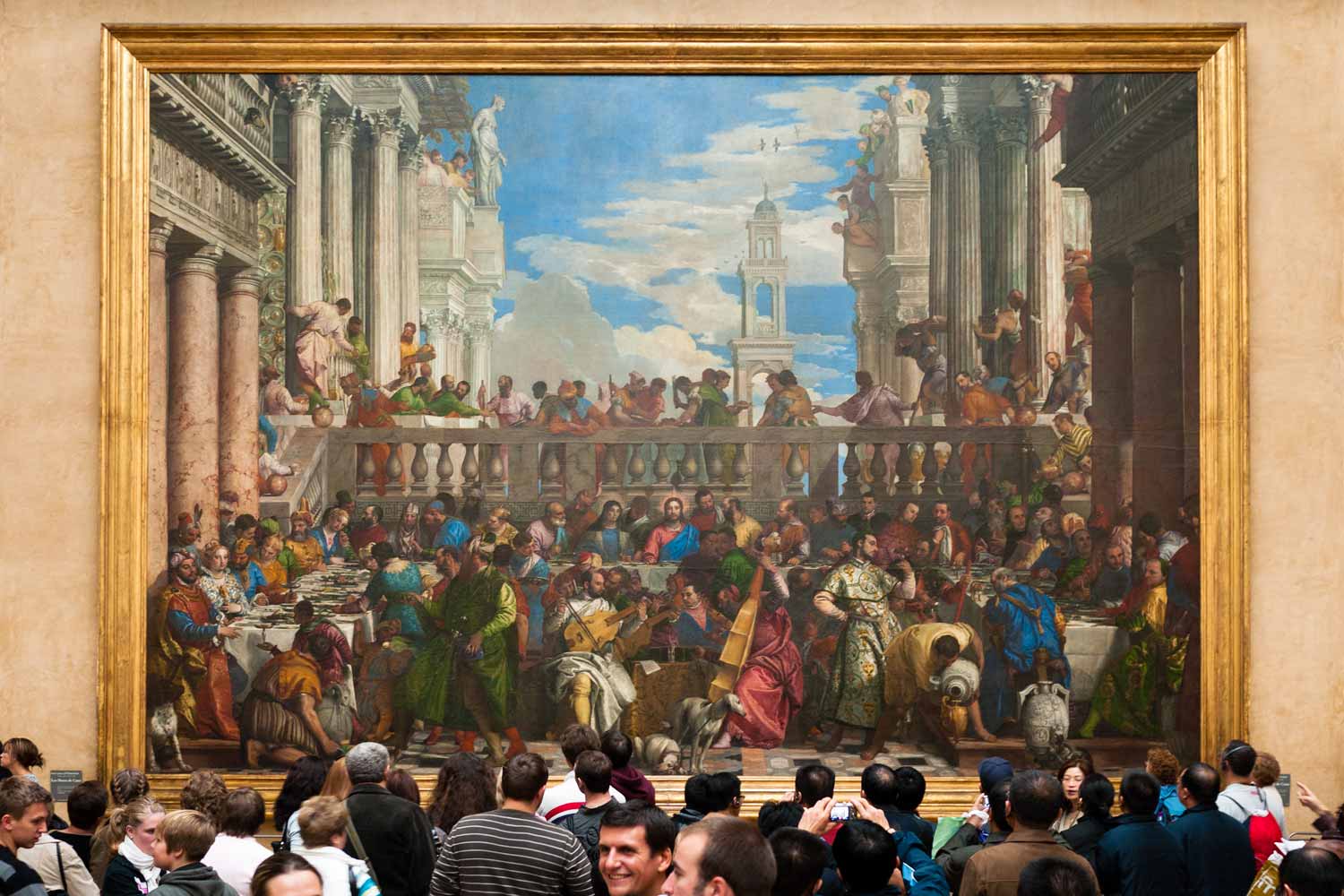 Make that 9.9m x 6.7m large. No other painting in the Louvre compares.
The Mona Lisa has long reached a status which guarantees its self-perpetuating fame. For the layman, Veronese's monster is infinitely more interesting and is more of a spectacle than its room-mate. This thing is huge, so big in fact that when Napolean 'acquired' this from Venice, it had to be cut in half to ship it back to Paris.