Zumba-ing in the Street
4 May 2012
There's something about Zumba which has always made me shiver. Perhaps it's the cheese-ball infomercials, perhaps it's my lack of confidence in being able to exercise with a fedora on, or perhaps it's because Zumba founder Beto Perez would come off second best if he were to come up against the real deal; the one and only Billy Blanks of Tae Bo fame. Whatever the reason, said exercise regime makes me cower in fear, especially when the council closes the main city street on a Sunday morning to promote free, mass participation.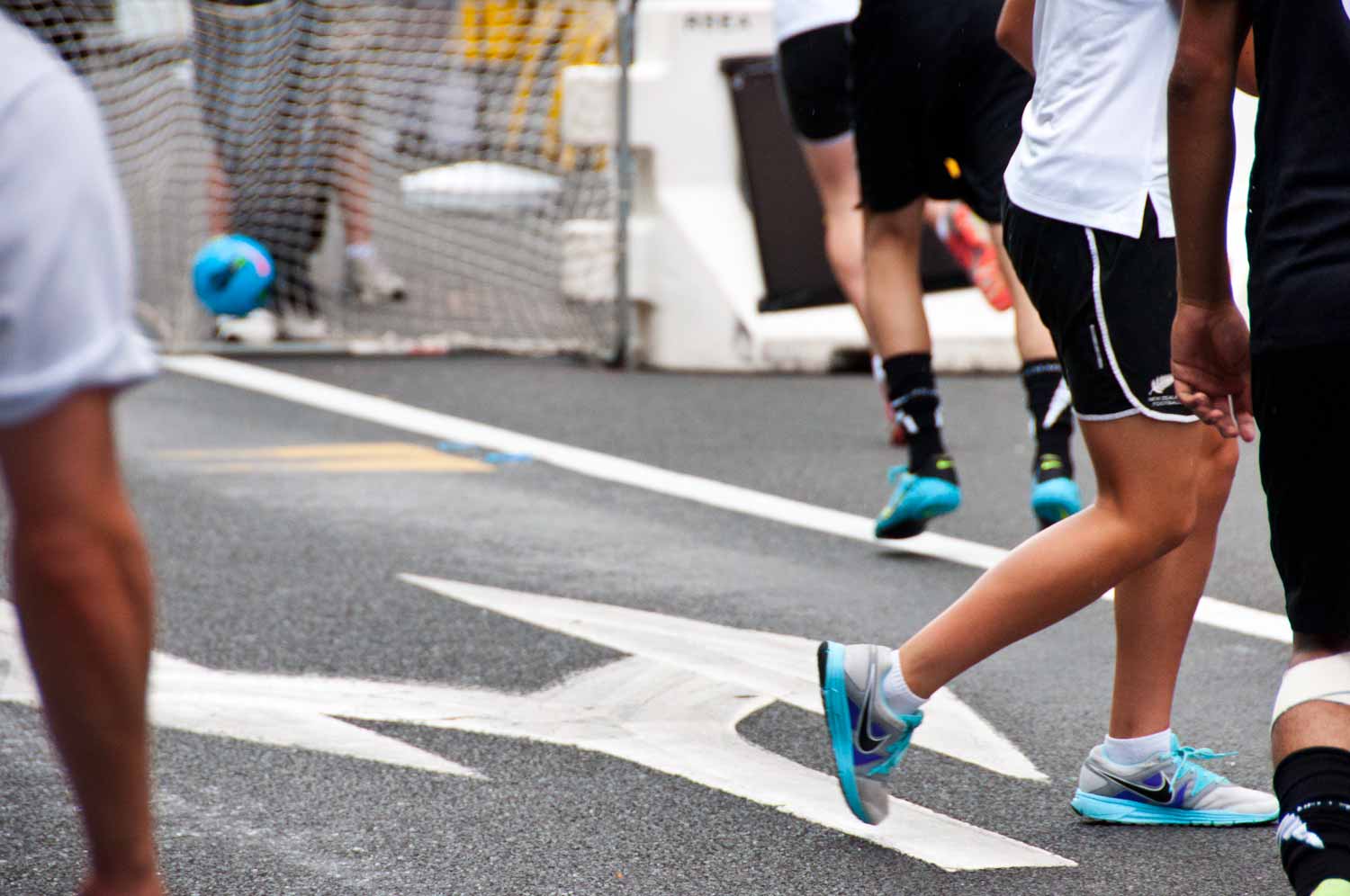 As part of Auckland's inaugural Playing in the Streets event on Sunday, 19th February, obscure sports organisations for all shapes and sizes unveiled themselves to the public. Les Mills and their group classes were ever popular. Auckland cricket and their bouncy-castle-come-ball-catching setup commanded a queue (even for a group of excited young gymnasts). Badminton proved to be a hard sell but the number of people in the general populace who can arch their back 180 degrees to hit something 1 metre behind them has got to be small.
Despite the best efforts of Aerobics Oz Style, aerobics still seems to be popular; it would seem that the grapevine just will not die. And whether or not it was for show or whether incompetence rose to the occasion, the NZ Mens Futsal representatives were defeated by the might and power of their unforgiving opponents; the NZ Under-17 girls team.
But that Zumba… Fun for everyone, including Christchurch City councillors.