Into the Sound
28 Feb 2014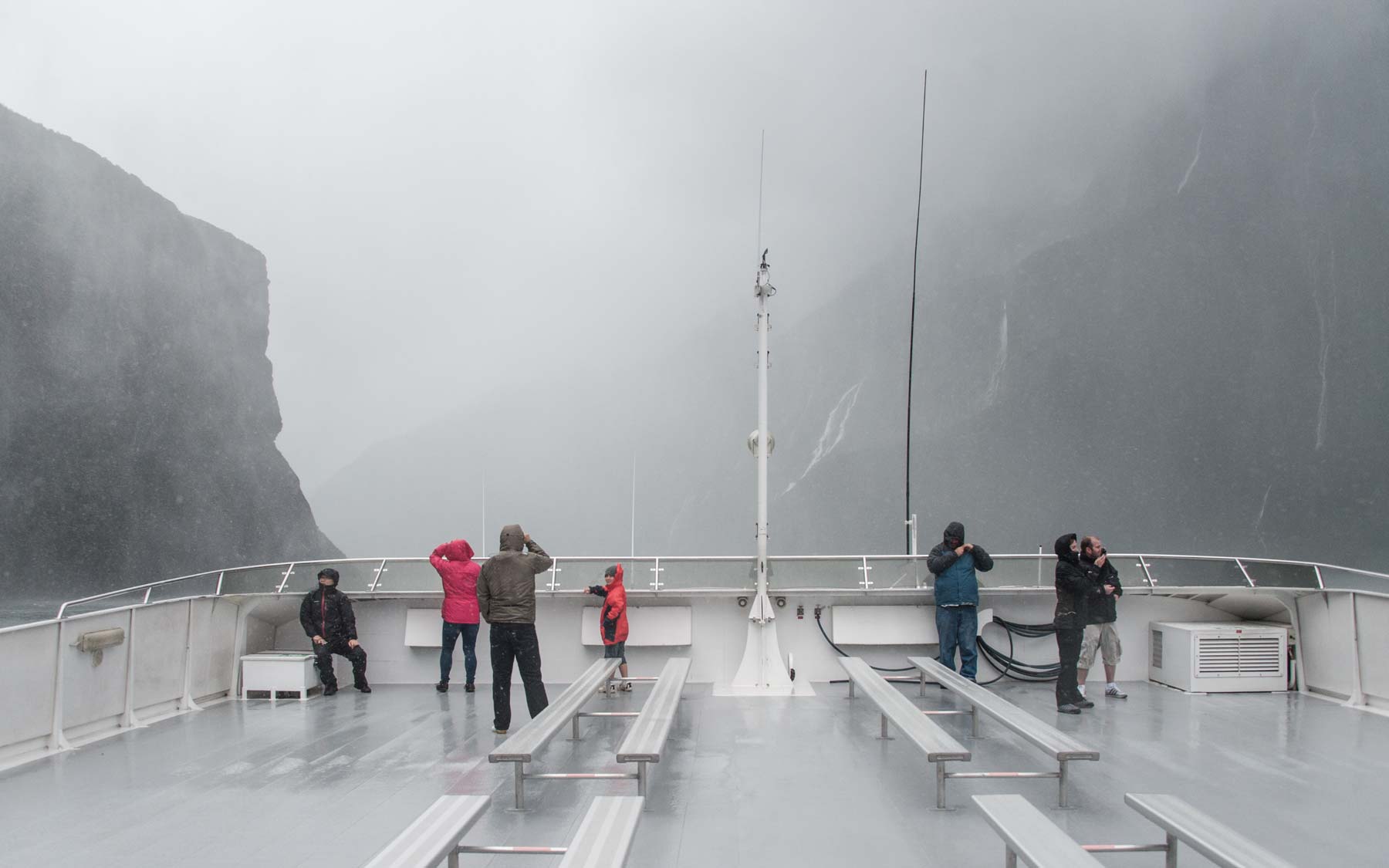 Look at any marketing material for Milford Sound and you'll see sparkling smiles against the sun drenched backdrop of a summer's day. Here's the rub; this is Fjordland, where blue skies are usually eschewed in preference for grey cloud cover. Rainfall here is 6,813mm on 182 days of the year.
It's probable that you're going to take the well known cruise down the fjord while you're here. Keep this in mind when you're planning your trip:
Don't take the option of having lunch on the cruise. You'd be eating while you're cruising and it just isn't worth it to spend that time at a table, albeit in front of some delicious fish bites and chicken drumsticks. It may take an hour to get to the sea before turning around but the time goes much faster than that.
Resist the comfort of a seat inside and get out on the top deck, regardless of the weather. You'll only see a portion of whats in offer if you're inside and, if it's wet, you'll be looking through a wall of condensation. The above photo was taken during a brief respite from horizontal rain and bruising wind when we could stand upright and take a breather. I have no regrets even with the camera damage I sustained. Inside is for wimps.
Unless you do strike a beautiful day, you're probably going to get wet. Very, very wet. Either gear up appropriately or grow some stones and just brave the elements. This attitude was exemplified by the man in the olive jacket and jeans. His feats of bravery will be immortalised in a future post.
Fun fact: Milford Sound was erroneously named. It's actually a fjord as the valleys were carved from glacier movement.