Arthur's Seat
12 Feb 2017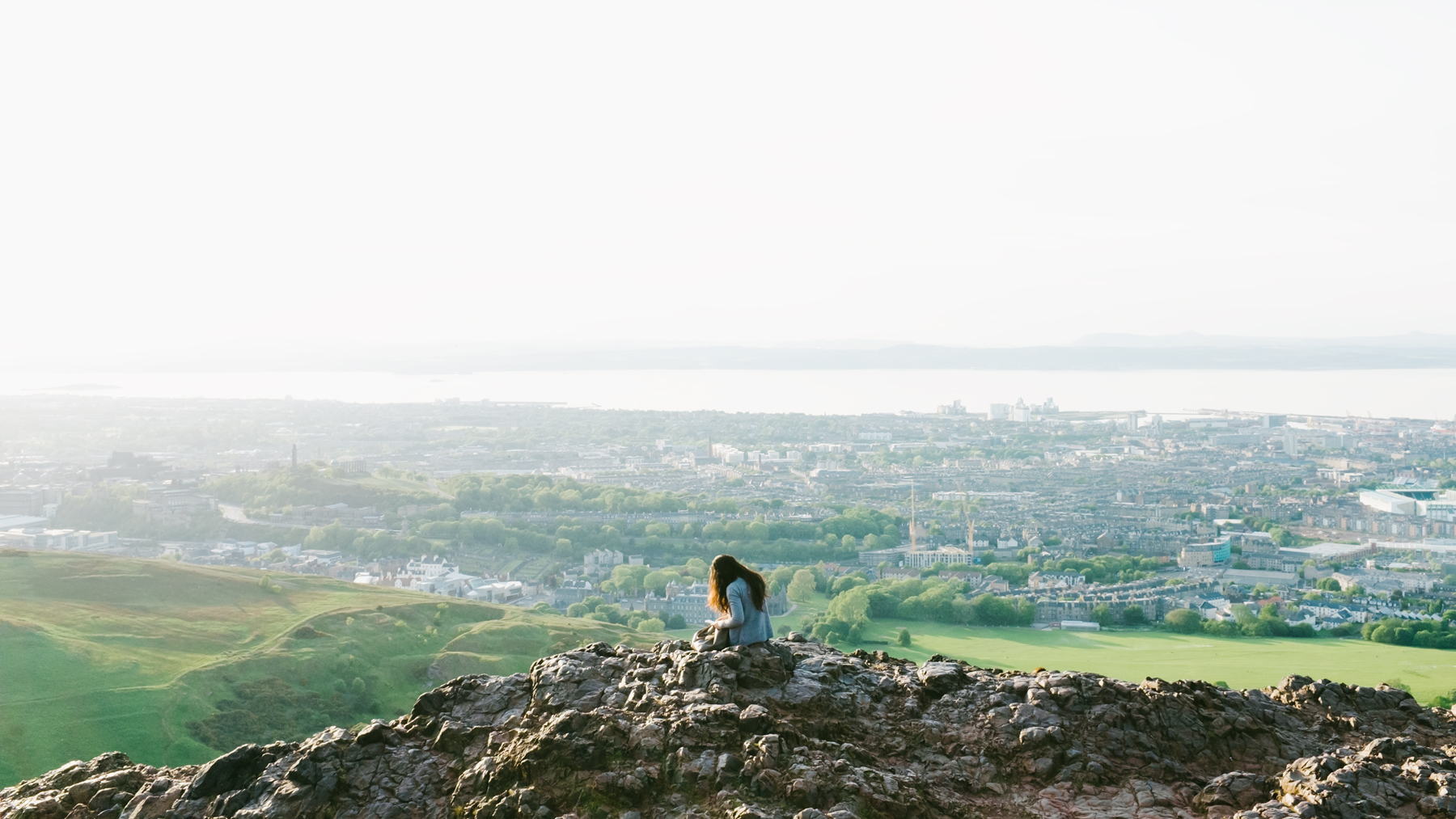 After a pizza and a pint, I kept heading towards Holyrood Park. As I got closer, I could see the dinner time crowd descending down the path along Salisbury Crags, but there was still several hours of daylight left and many others had begun the ascent.
The walk is very accessible and comfortable at your own pace, but the climb – a progression of steady four wheel drive track, then steep hiking trail, followed by expansive grassland – still needs to be earned.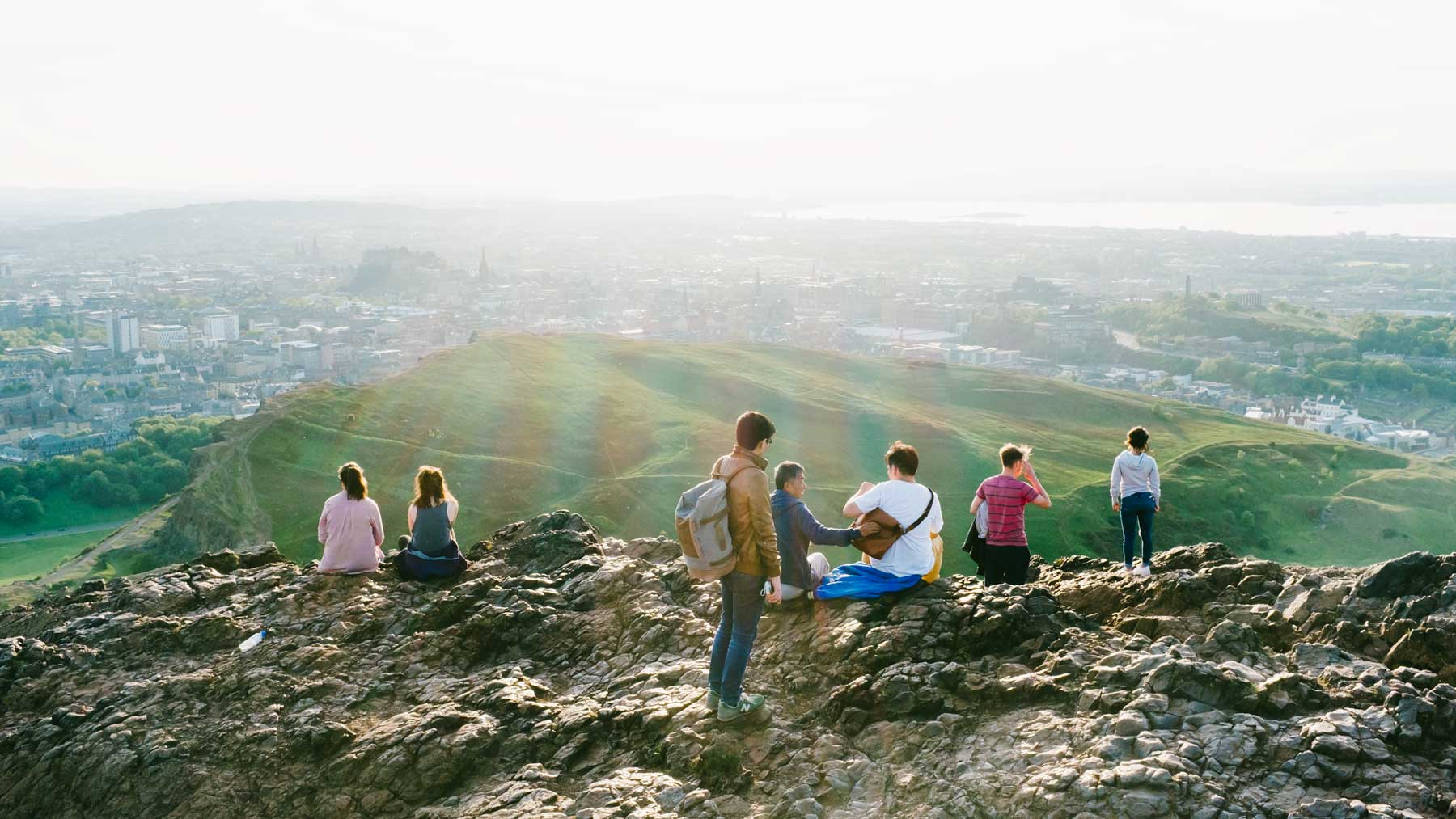 Reaching the top, the rocky outcrop of Arthur's Seat was busy but quiet. Pensive even. Several looked like they had been there for hours (which was quite possible) sitting in the cool late summer sun, looking out over the best view in the house.