In Search of
an Englishman
Shortly after arriving in London, I found myself in Jack's Cafe having an overly dilute coffee with a long lost friend. I had earned a drink having successfully navigated the chav-infested streets of Clapham to get there. On the topic of how he was finding English life and people, he made it clear:
"London is not English."
There was indeed a distinct lack of English accents / abundance of accents from every-other-European-country, as if the English had conceded centuries ago that if the Empire couldn't take over the world, the Empire would make its own on home soil.
In the short time that I had been here so far, the view of the English impressed upon me was of a horde of sun deprived individuals coated in fake tan and with a tendency to wear either black, dark brown, or a full track suit. Billy Elliot was nowhere to be seen, no-one resembled Ronnie Barker and David Jason at the corner store, and Hyacinth Bucket must have been elsewhere this October. Englishmen did indeed seem sparse on the ground but, surely, they exist somewhere.
Picadilly Circus
Twelve hours after touching down, I was under the watchful eye of my personal tour guides - Tom and Lorella - as we battled our way through the streets. To celebrate my arrival, I was being led on a full frontal assault on the heart of the city with a side mission to stop off at every Boots Pharmacy along the way.
After converging upon Picadilly Circus, we managed to find a space to call our own among the masses congregating on the steps of the Shaftesbury Memorial. Unusually for England, it was a clear day with plenty of cold light streaming down upon us as we looked straight down Picadilly into the face of the sun.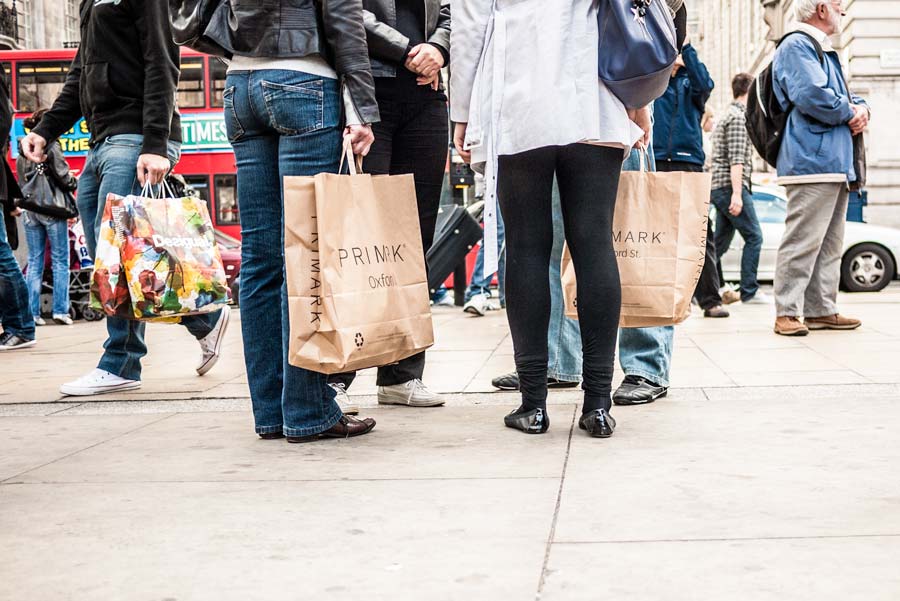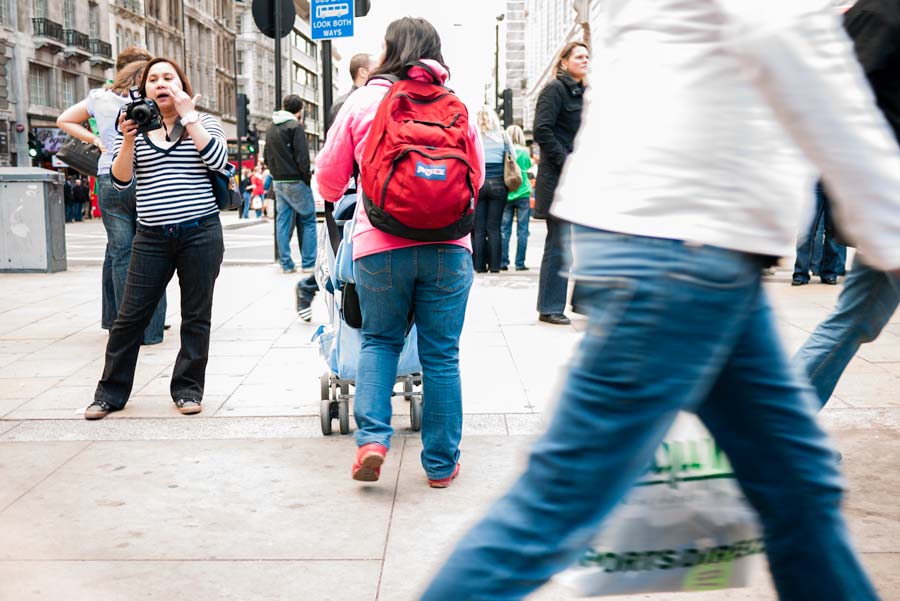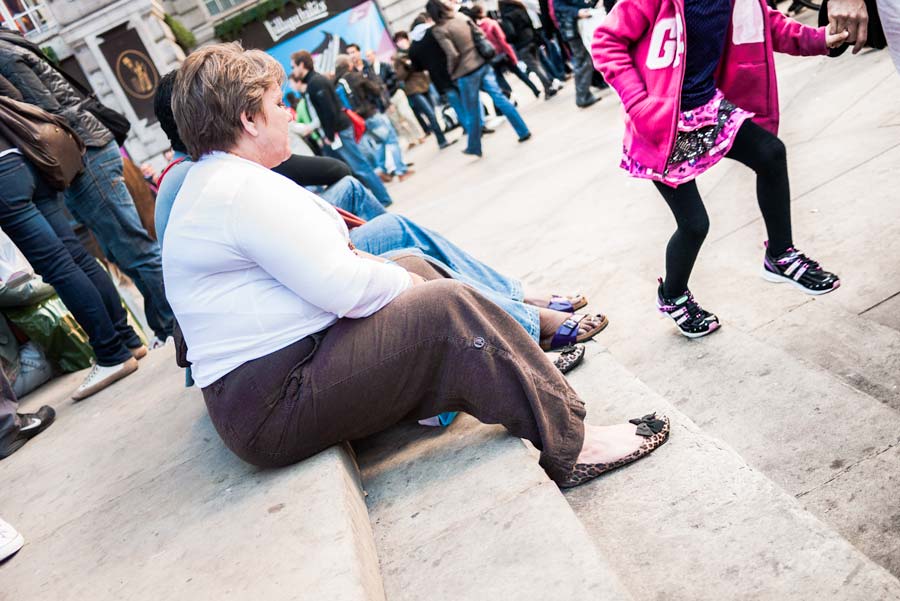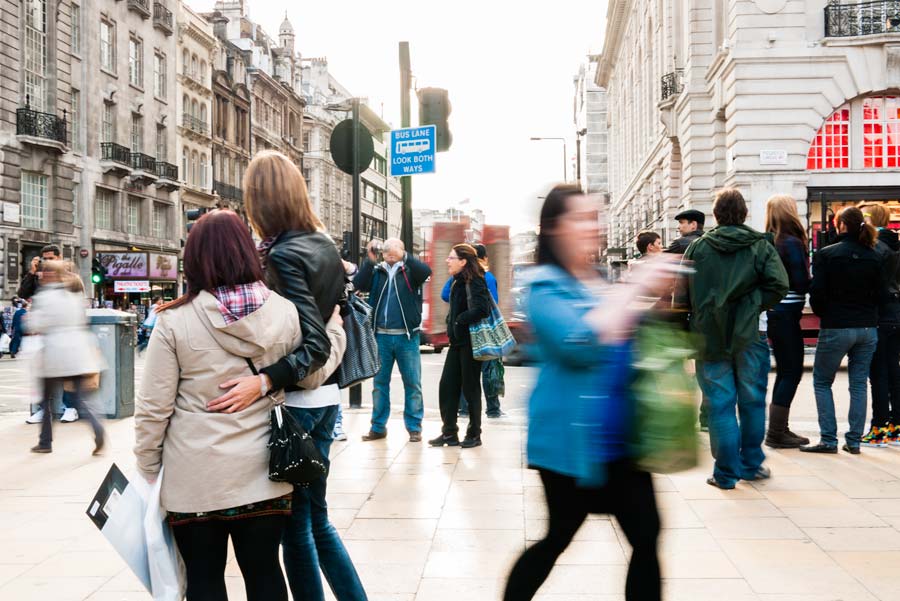 Whitehall Rd
Onwards and across-ways as we continued en route down Whitehall Rd. My guide was doing an excellent job despite looking a little lost at times and attempting to fool me by claiming to have sighted Rowan Atkinson nearby.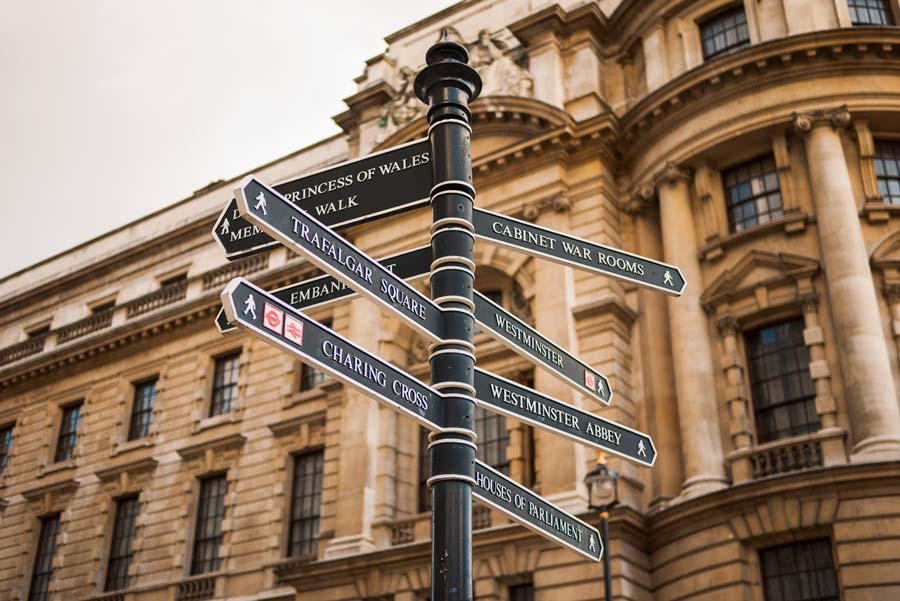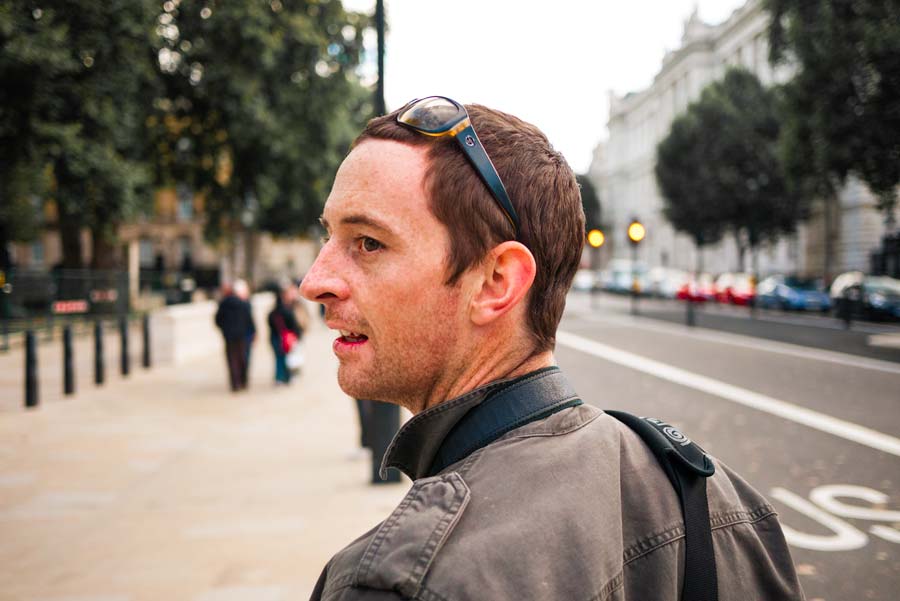 Millenium Bridge
Chalk one up for the English here. This pedestrian bridge over the Thames, erected as part of commemorations for the new millenium, opened to much fan fare. Almost immediately, however, a sway would develop whenever being walked across; understandably un-nerving for pedestrians. When questioned about this flaw, the designers declared that there was nothing wrong with the bridge, the problem was with the way the English walked across it.
Two days after opening, the bridge would close for a further two years to fix this 'error'. A shame really, as this bridge provides quick access across the Thames for those looking to head on into the Tate Modern art gallery.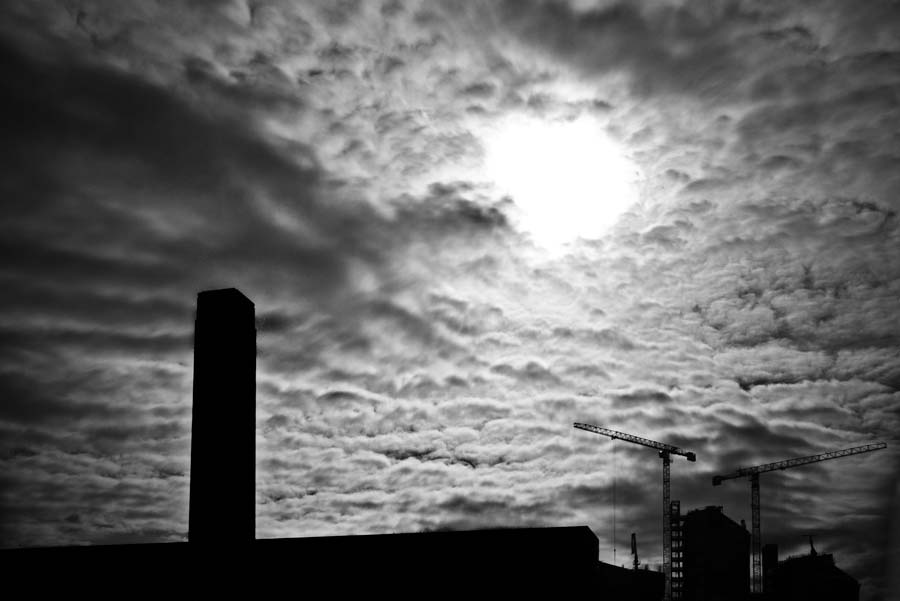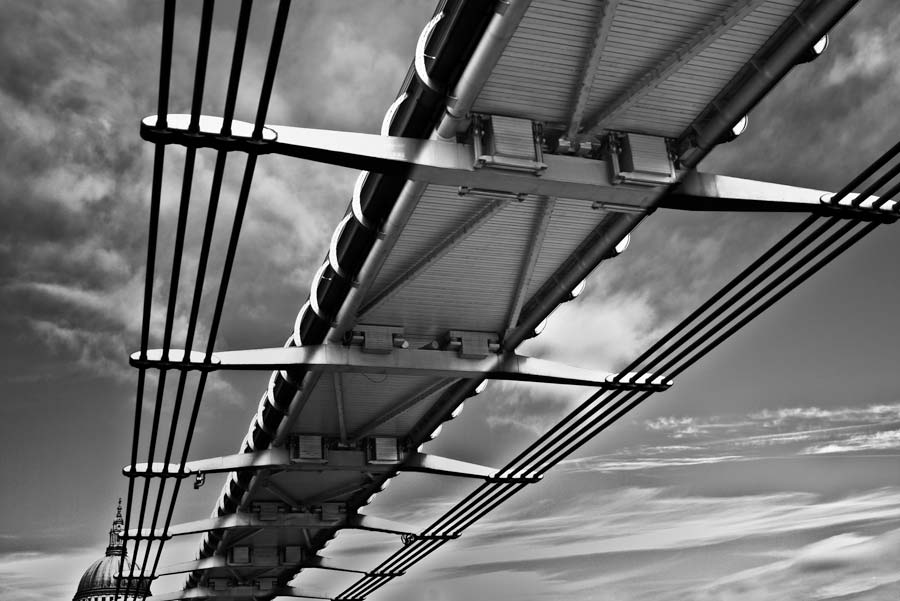 "What is English food? Judging by the lengths of the queues I've been seeing, McDonalds is quintessentially English."

- 27 Sept, observations while looking desperately for a pie with mushy peas.
Greenwich Observatory
This humble strip in the Royal Observatory courtyard marks the Prime Meridian and official dividing line between east and west. You'd be forgiven for missing it given the weight of tourists posing on it, but look hard and you might see it.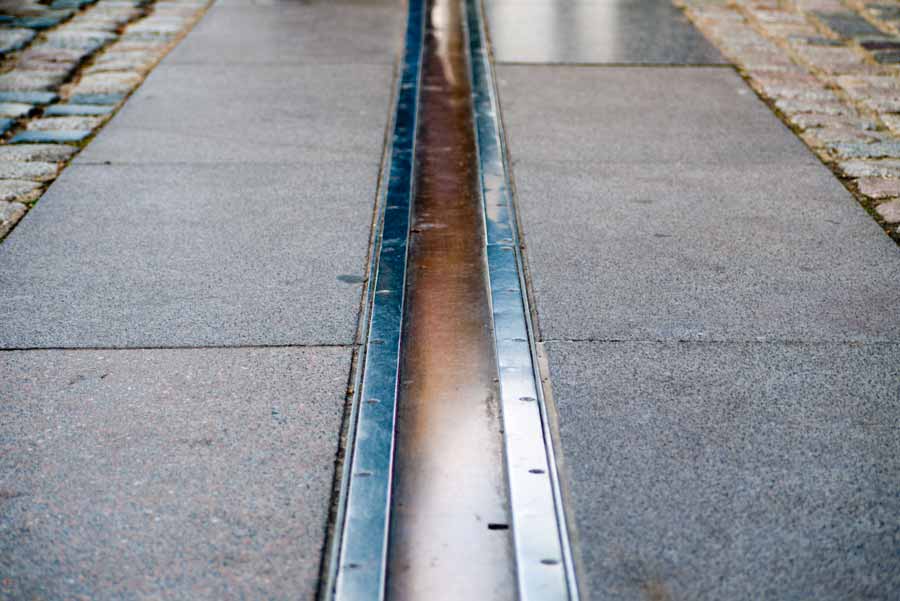 Buckingham Palace
It would be rude not to go, but the Palace is quite an uneventful place. There's not a lot here apart from a heavily armed building facade with Beefeaters doing the dance outside. But there's always the chance that a royal or someone related to a royal or someone that knows a royal's gardener's second cousin's best friend's barista is inside, and that's all that's needed to keep enthusiasm as onlookers loiter at the gates.
If you're capable of turning your back to the palace for just a moment, Queen Victoria's memorial stands proudly in front, an infinitely more interesting feature.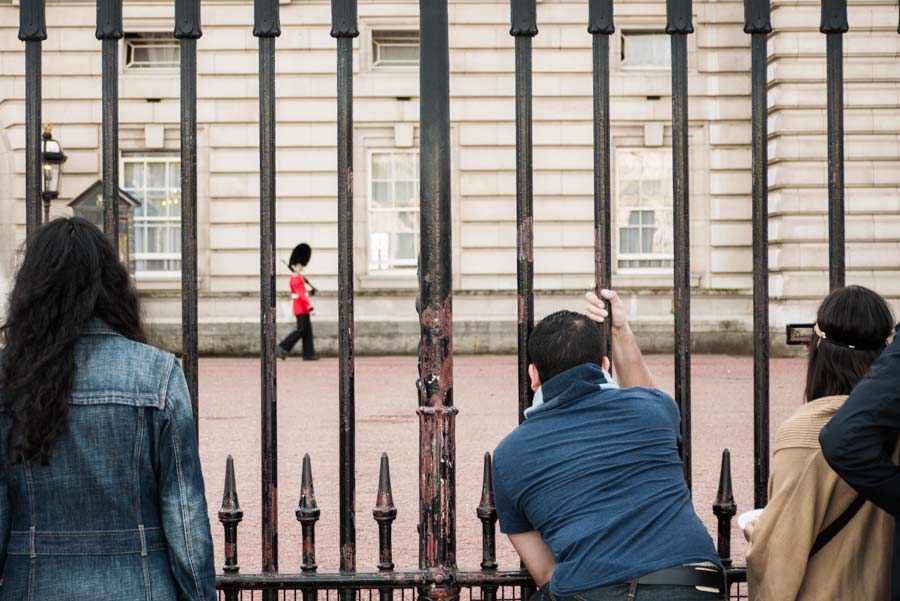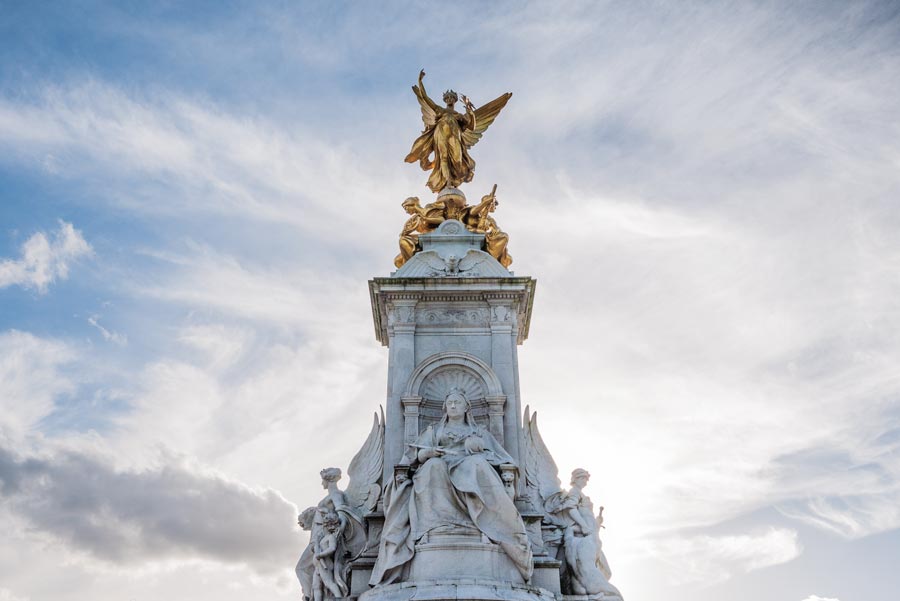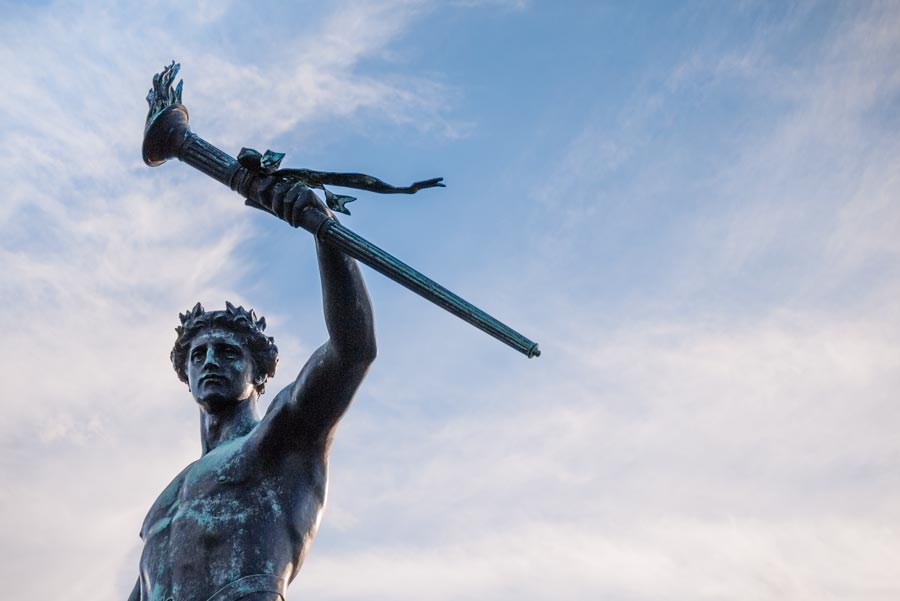 London Wall
Moments earlier, I had wondered why the road I was walking along was called London Wall. Why the discrimination against a Rd or a St? Unbelievably, there is a Wall. And it's in London.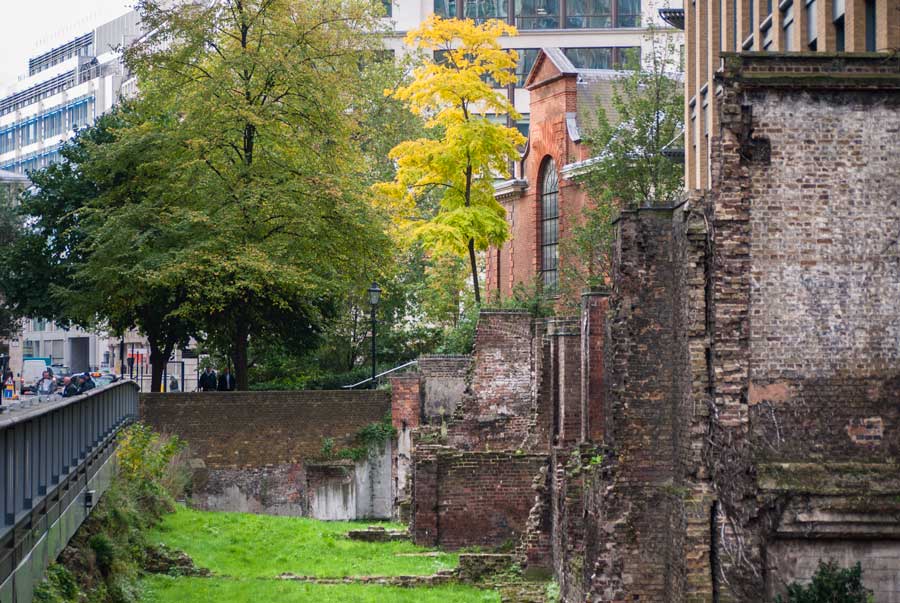 The Tube
Love it or hate it (probably hate it) the tube is a Londoner's frigid spouse: a sizable ball and chain that looks ugly first thing in the morning and even worse last thing at night. Sitting down to a coffee (typically awful) on a balcony in Waterloo Station was the perfect vantage point to watch what happens when said partner turns a cold shoulder. In this instance it was the Jubilee Line breaking down in peak morning traffic, the first of several consecutive days of breakdowns on the underground which gave birth to a torrent of shady cellphone video clips of passengers walking through the tunnels in darkness and a likely boost in YouTube's market cap.
Having belittled a friend for fainting on the tube from the heat of the combined humanity, I almost ate my own hat as I came dangerously close on one occasion while sandwiched in a horde of bankers. Things get much more comfortable into the night, whether it's the cool Marilyn Monroe-esque rush of air through the platform or the lack of chavs (busy shopping at Lillywhite's). As the clock advances dangerously towards midnight, a carriage may even become your own. Until Lillywhite's closes that is.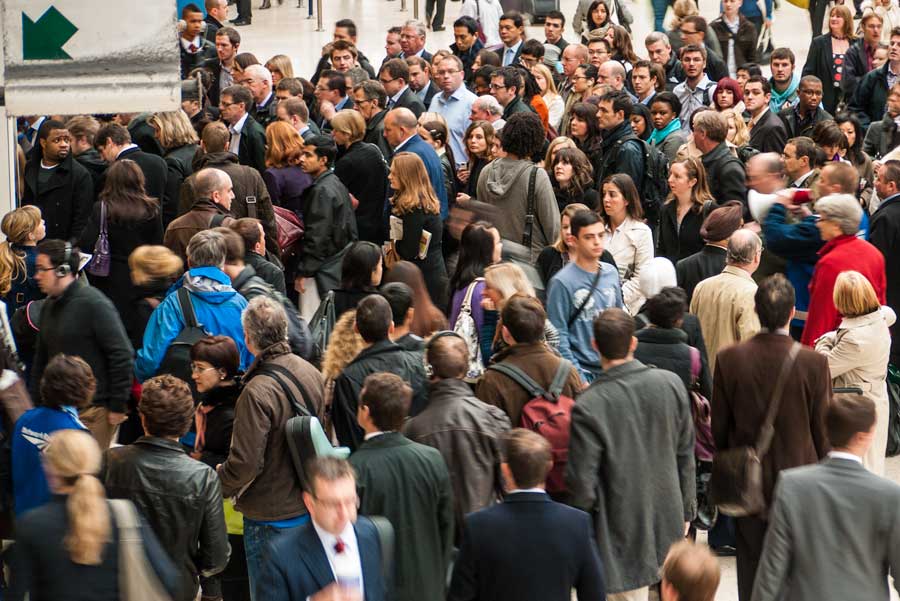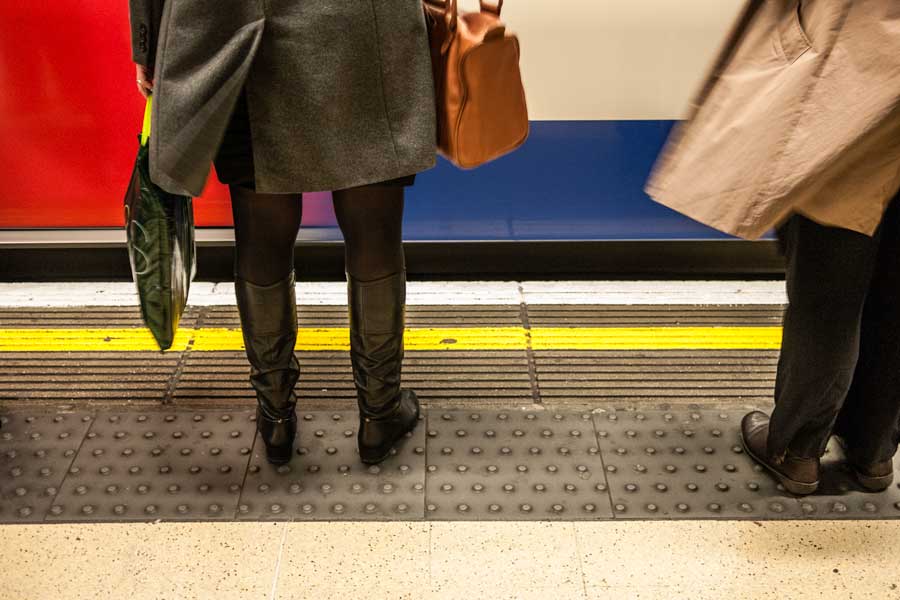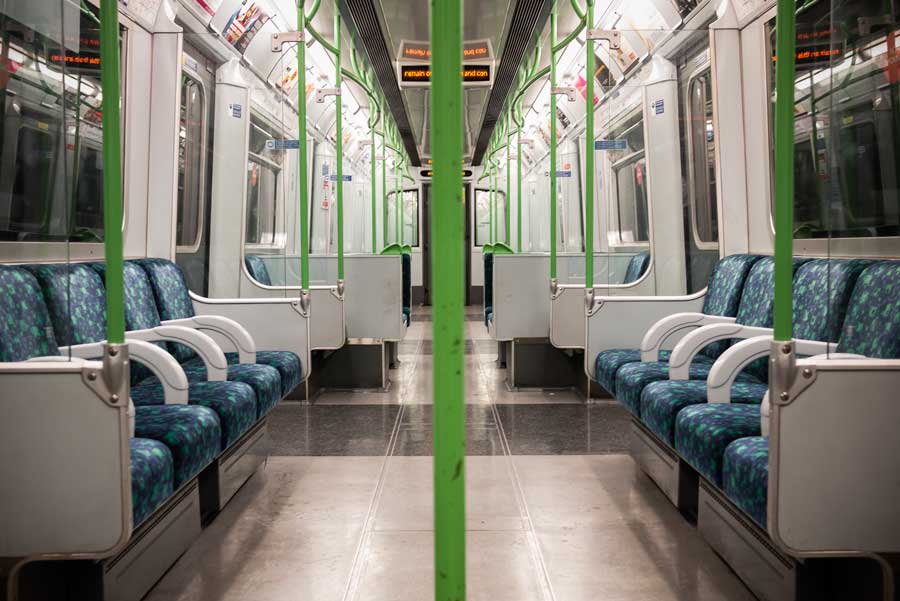 The Train
What makes the train different from the tube? About 30m of altitude. Comfort levels are similar.
This particular day began with a lacklustre start on Overland Platform 1 at Clapham Junction. To experience the morning rush hour, I had ventured out with Tom on his daily commute to Shepherd's Bush. As I eyed up the competition around me, I steeled myself to force my way onto the train on first attempt, safe in the thought that since I was taller than most my face would be above armpit level. My inexperience shone through, however, as I was squeezed out repeatedly. Fourth time, it would appear, was my lucky number.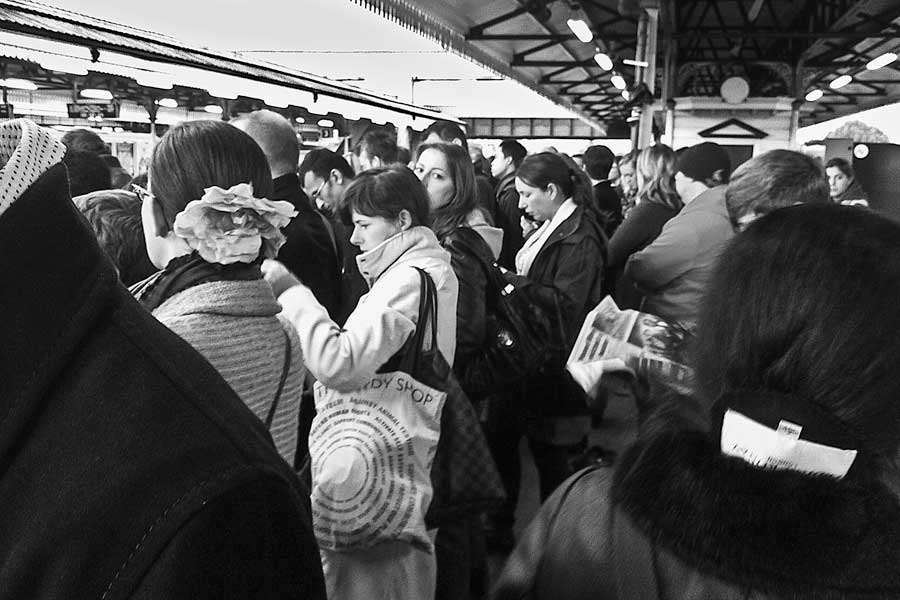 "Back on the pasties again. Amazing things, no matter what flavor you get they all taste the same, must all use the same pastie essence."

- 15 Oct, bleary eyed at Victoria after early morning train from Kent.
Tower of London
History and tradition; these values are engrained in the varied life of the original royal quarters and are exemplified by the Yeoman that continue to protect the Tower and inhabitants despite the fact that there aren't any inhabitants. While more 'guide' than 'guard' these days, they no less continue a long line of lineage.
The minimum criteria to apply to become a Yeoman remains at 26 years of military service and a ranking of Sergeant Major. They continue to live entirely on site with the Tower physician and chaplain, carry out official duties, and care for seven ravens that remain on Tower grounds at all times as decreed by King Charles II.
You could also call this completely banal and suggest a slightly more modern way of running things, but this would likely be placed in the low-priority basket alongside levelling the field at Lord's. A tip for those heading into the vault to view the Crown Jewels: no photography means no photography, but if you're going to try and take some stealth shots from the hip, make sure you turn your flash off first unlike the tosser that was next to me. Save it for when you exit the grounds and have Tower Bridge right infront of you. Be careful of the swarm of seagulls though; wiping some dust off of your lens is one thing, a little bit of poo is another.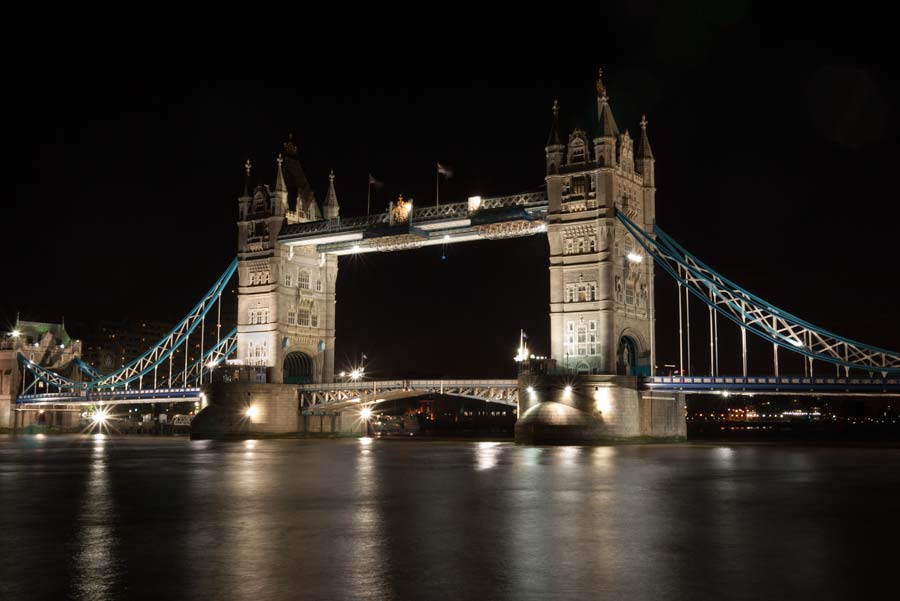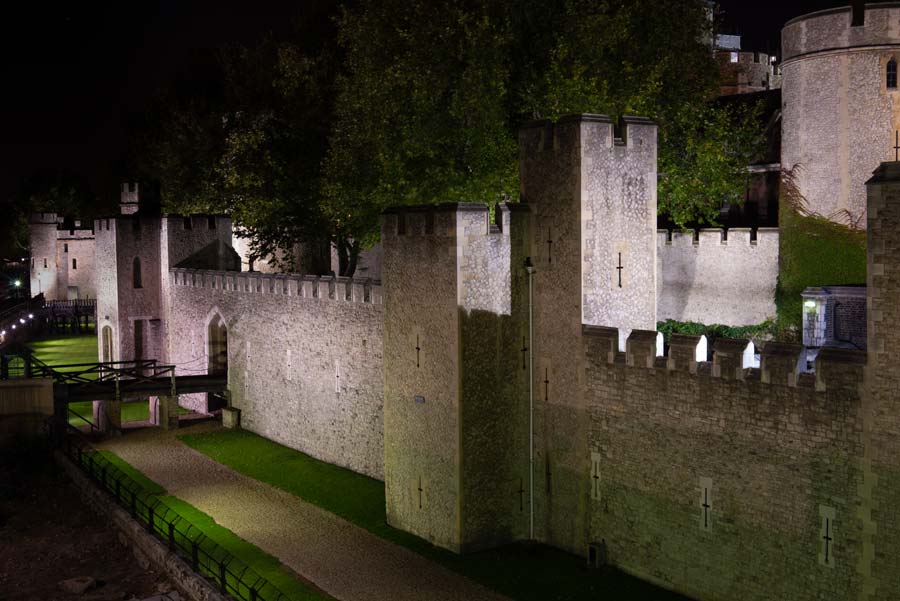 Westminster Palace
You're just going to have to believe me on this one.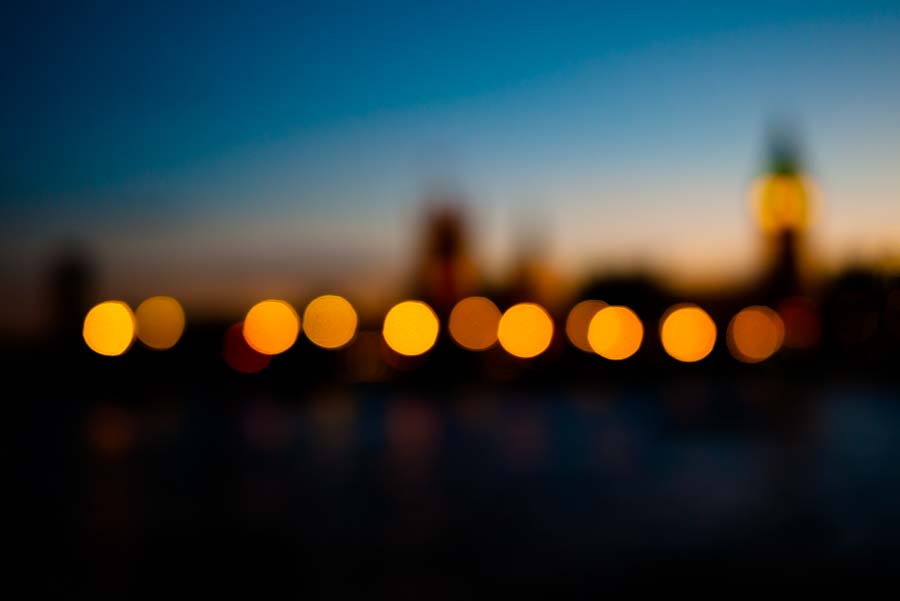 Trafalgar Square
Despite the eternal threat, only in the final days did the heavens open. After seeking shelter in the National Gallery until close, I joined the bevy of pedestrians cowering on the covered entrance steps of the National Gallery that looks over Trafalgar Square and on to Big Ben in the distance.
Cosmopolitan indeed; not many Englishmen here.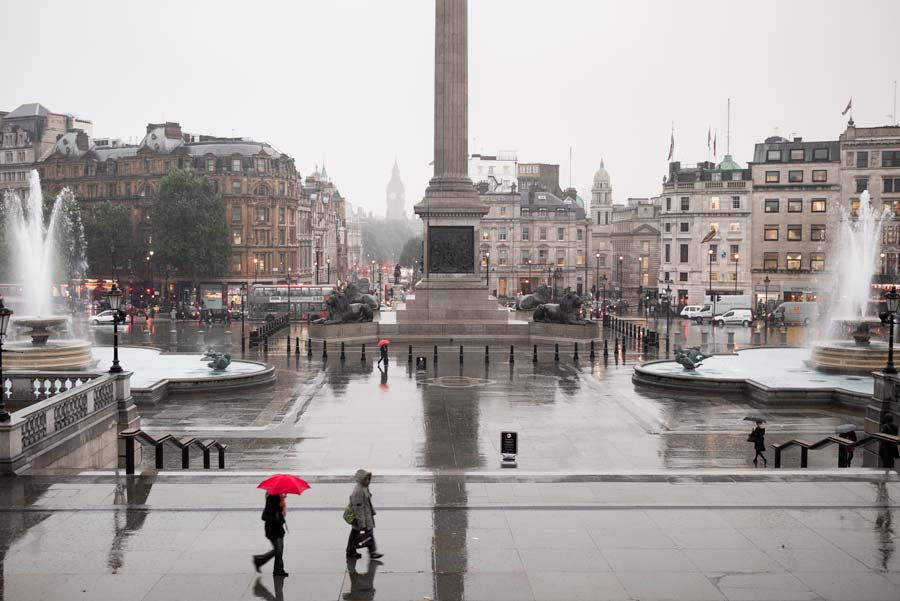 The Shard
If you're going to build near the brilliance that is the Gherkin, it's understandable that you'll need to come up with something a little special. Enter the Shard which will, as the name suggests, resemble a shard of glass when completed. Shard is spelt dangerously close to shart, but it's probable that that's a connection few will come to.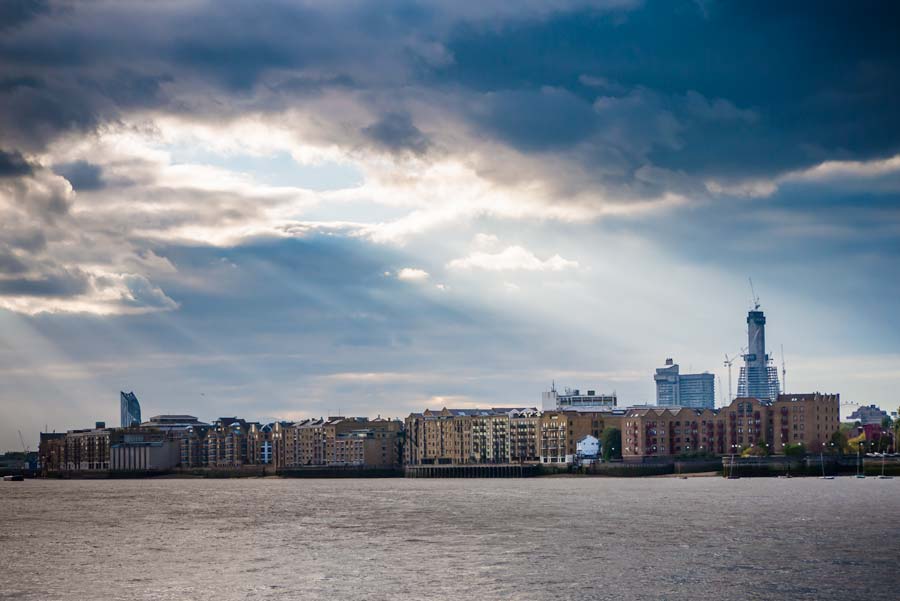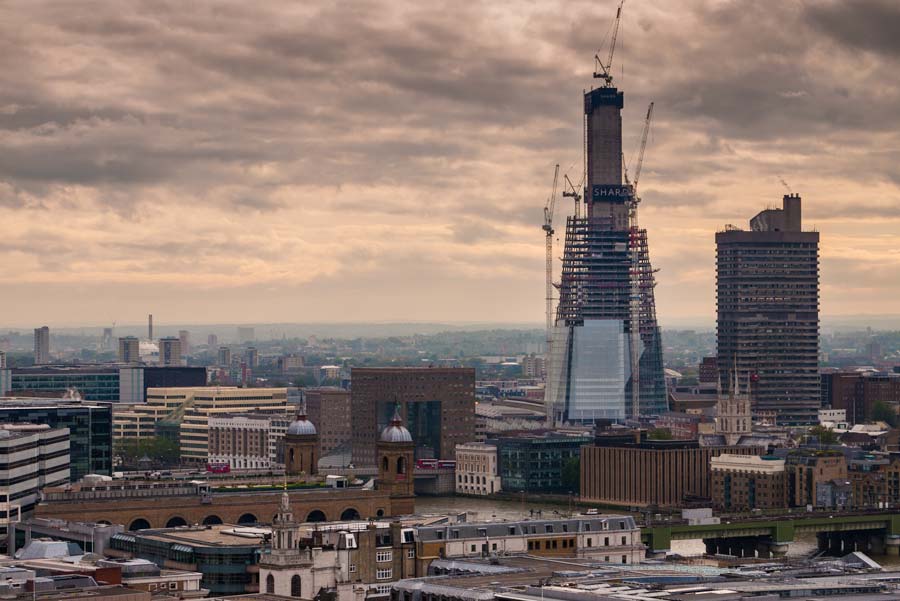 Thames Ferry
The Thames is apparently a very clean river that only looks like the Ganges due to the tides which stir up the muddy floor. The amount of hovering birdlife (possibly including buzzards) suggests something else is going on under there as well.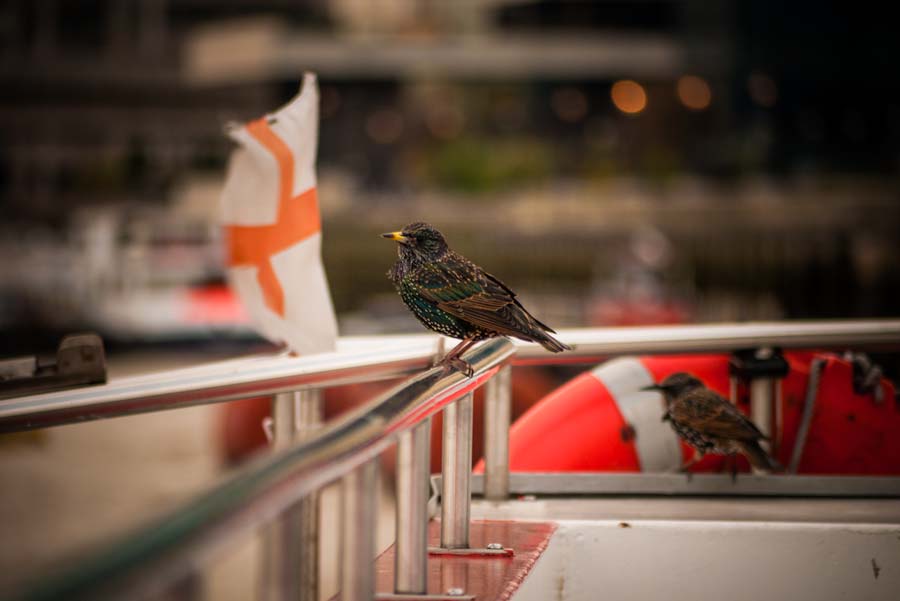 "Walking through Brompton Cemetery on way to Stamford Bridge, being stalked by squirrels. These things can be menacing when they want to be."

- 19 Oct, a shortcut throws up an unexpected gauntlet.
Suburbia
Waking up to still, quiet mornings; a pleasant surprise. Nearly every day would start on the balcony collecting a little (repeat, a little) Vitamin D and fresh Clapham air.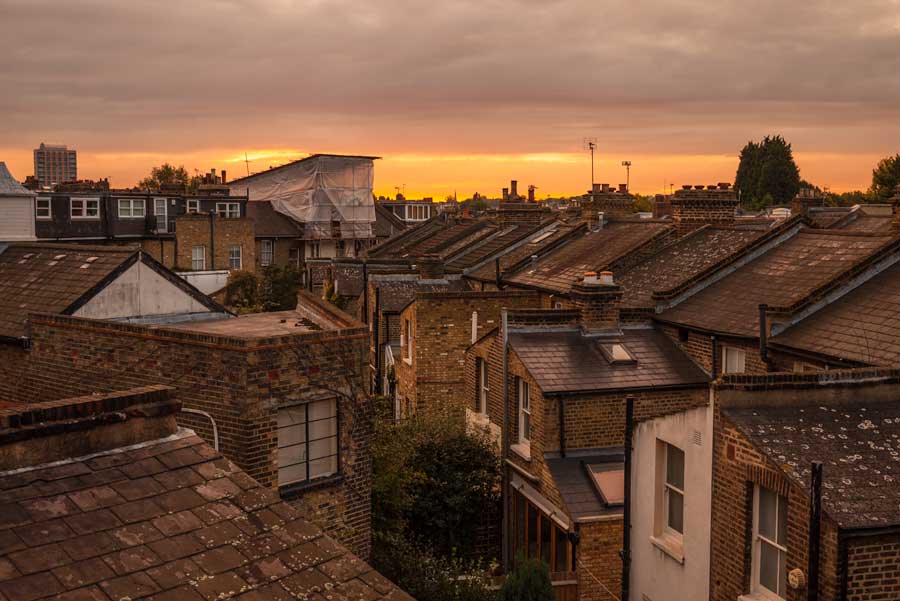 Harrods
Just like the Palace, it would be rude not to go and thankfully I did as a lifelong question was answered: there is indeed a market for walk in sales of £4,000 light fittings. No one seemed to mind as I watched a delighted saleswomen tending to a customer.
After walking around the main action in the food hall for some time, exiting into cool fresh air was a welcome relief.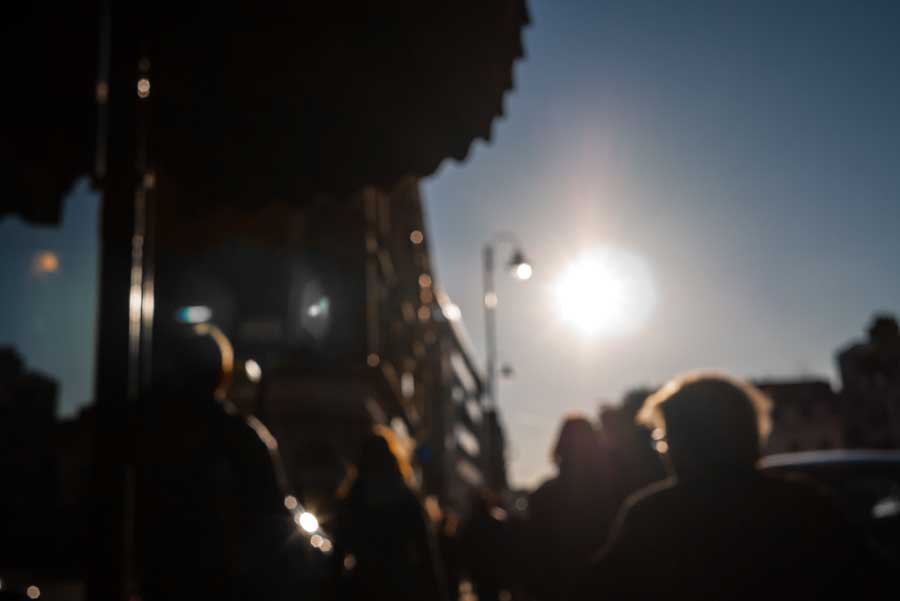 St Paul's Cathedral
England's entry in the competition for best cathedral is St Paul's, a great example which unfortunately is being encroached upon by the progress of it's surrounds. Even more unfortunate is the commercialisation of this old gal. Whether it be the underground cafe and restaurant or the admission turnstiles into the cathedral itself, it all contributed to giving this place as much of a feel as a tourist attraction as a place of worship. When describing those that work at a church, 'staff' isn't the word that springs to mind, however, staff is the appropriate word to classify the masses of attendants manning the cash registers at admission, handing out audio-guides, or selling souvenirs.
Looking past all of this, the building is magnificent and the history is overflowing. Climbing the dome to the turret is worth the price of admission alone for the 360 degree views. A word of warning; the dome was only intended for a select few to ascend. If 50cm wide stairways aren't your cup of tea, the view from the pews ain't bad.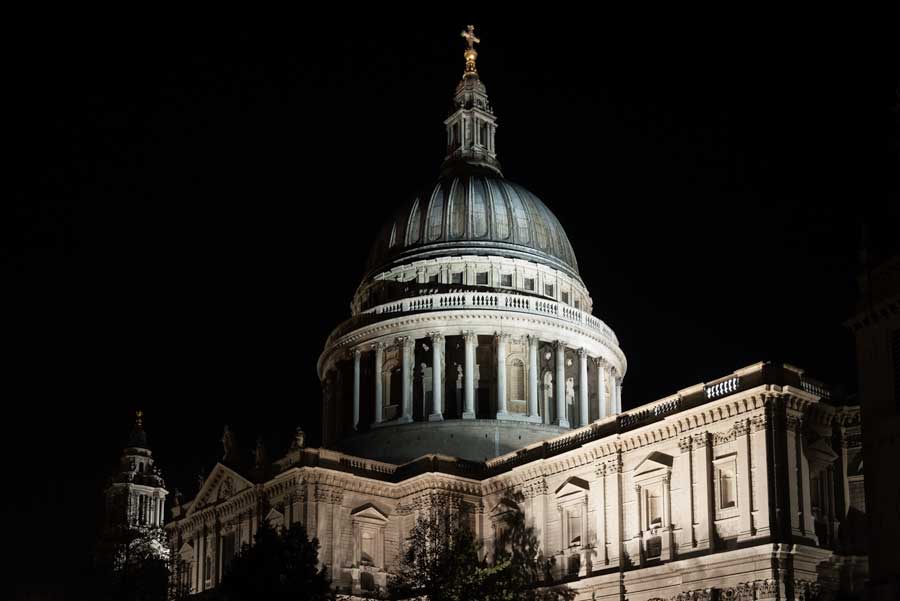 Apple
Whether on Oxford or Regent St, commercialism runs rampant under the iron grip of Lord Jobs. Apple stores are a champion of marketing prowess as witnessed by how the experience renders the shopper senseless; it would seem futile to resist. Apple is a king-pin of technology design but the marketing machine is the icing to that delicious cake. I watched as a middle age businessman turn to putty as he fondled a MacBook Air with a possessed look etched upon his face reminiscent of Jack Nicholson's "Here's Johnny!".
The atmosphere is comparable to Harrods, staff are crawling everywhere. A young kid can't get enough of the iPad. A big kid is eyeing up a more serious rig. Regardless, Lord Jobs smiles.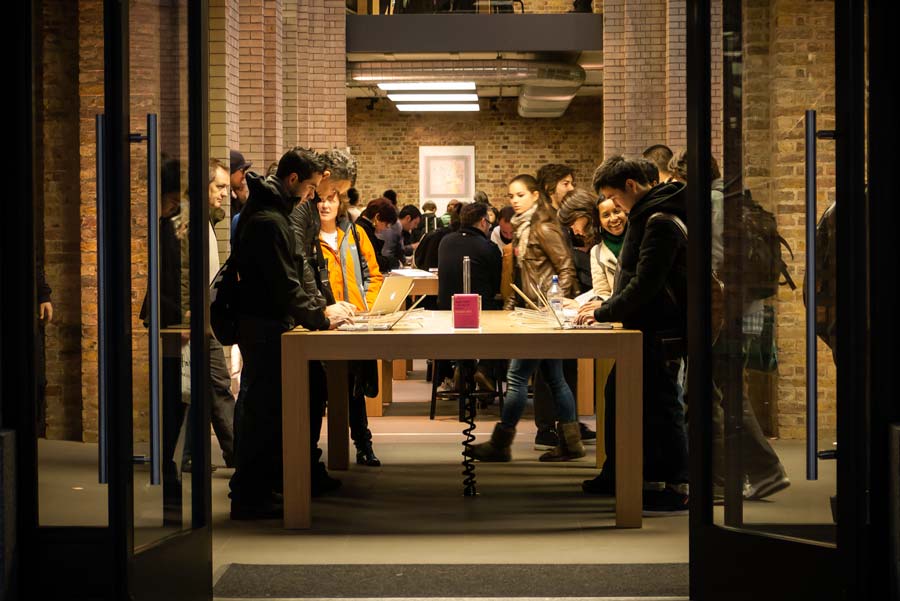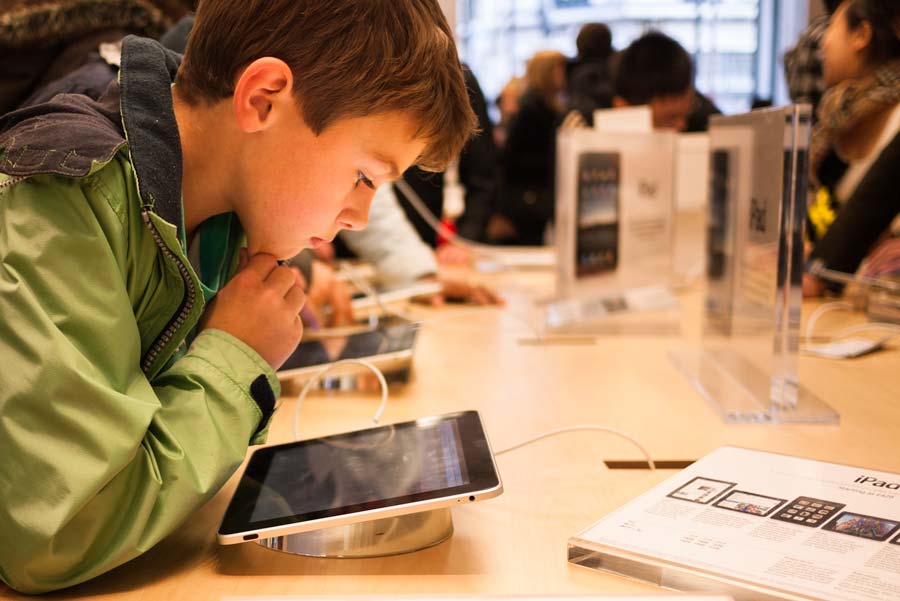 England: A New Hope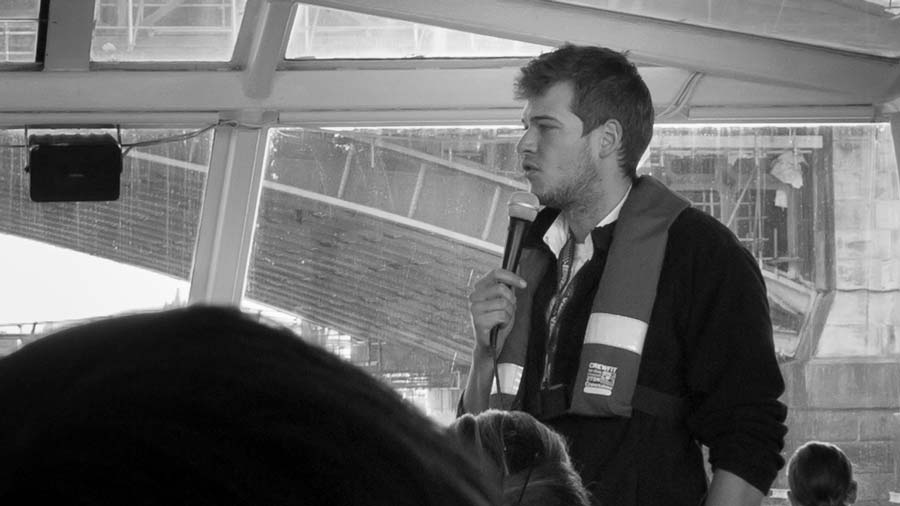 When all seemed lost and forlorn, a decision on the penultimate day of the trip to journey down the Thames by ferry proved to be a master stroke. It was on the City Cruises river cat that an Englishman stepped forward in full glory to illustrate without doubt that the genuine article is alive and well.
Upon setting off from the London Eye, an unassuming employee picked up a microphone and began to speak. And speak he did. Little did I know at that time but those of use fortunate to be on this boat were about to experience 30 minutes of pure gold. His opening allegory was to inform passengers that ferry operators were not professional guides but worked the microphone off of their own backs to entertain the crowd. Once finished with the disclaimer, his commentary of landmarks along the river began in earnest. This was delivered with a class of humour that can only be described as classically English; extra-super-dry with a rich dose of nonchalence and a cheeky swagger despite the fact that his oratory was completely devoid of intonation, inflection, or any other seemingly key elements of speech. His humor was basic but sharp and slid effortlessly off the tongue like sunburn on anglo-saxon skin.
Why I didn't shake this man's hand or get his autograph still boggles the mind but those in power shouldn't miss this opportunity: clone this man people, he is your blueprint.