7 Mar 2021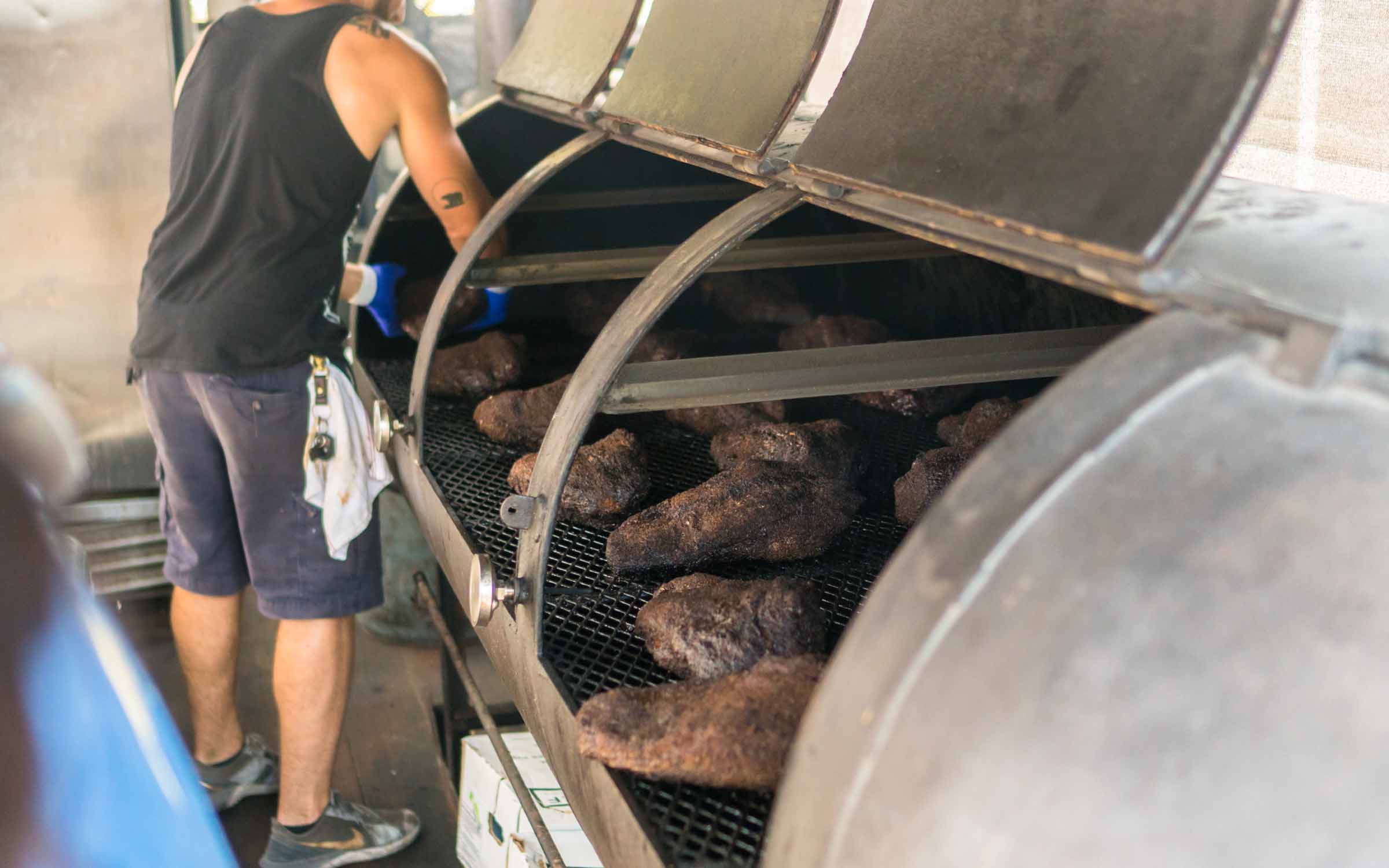 Previously, the hottest I'd ever been was in Dubai. That was beaten the day I arrived in Austin.
After checking in at my accomodation, I asked the host where he liked to get BBQ from. This was, after all, the main reason for coming to Austin. He directed me to a place just down from where we were on Cesar Chavez St. I can't remember the place he recommended, but I'm confident I missed it, opting instead for the first BBQ joint I came across which turned out to be a now defunct, outdoor La Barbecue.
Sitting under an umbrella at midday, eating a brisket sandwich, I was possibly the hottest I'd ever been. Respect goes to the pit master who tended to the smokers which sat inside a metal shed of death. For the brief minute that I was in there to see the money end of the operation, I was sweltering, but this hero works these smokers in the inferno, preparing around 50 briskets a day.