Sell Me Something
2 Jul 2013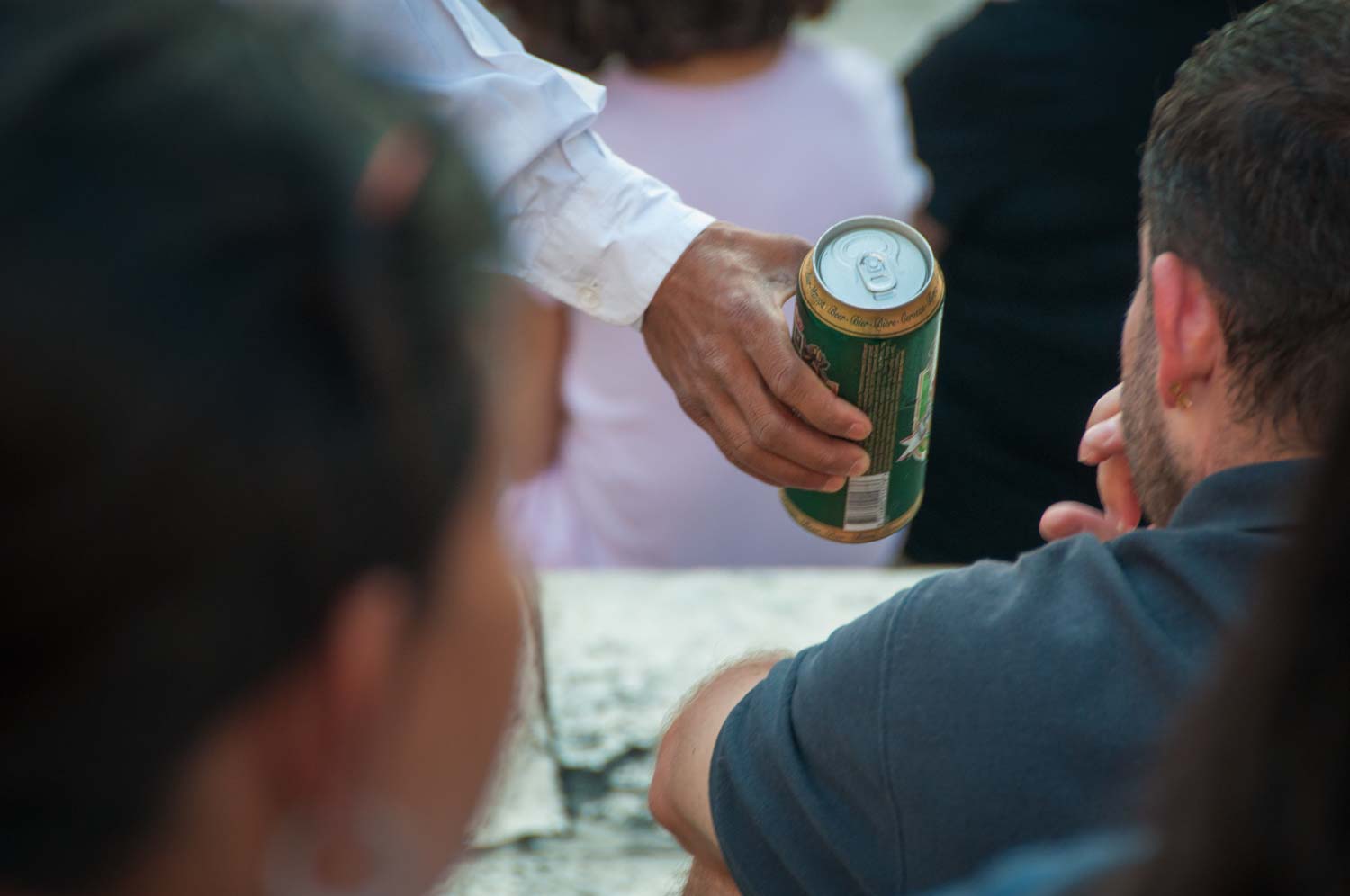 The Spanish Steps (Scalinata della Trinità dei Monti) are one of the most popular spots in central Rome. I never managed to work out why, despite showing up day after day to sit in the mass of people and watch Romans be Romans (which therein seems to be the reason). As always, where there's people there's migrant salesman and what a doozy of products on offer.
First off the blocks, a thirst quenching drop of Hollandia, carefully selected for maximum theoretical profitably. Theoretical in that you don't make a profit unless you manage to sell a can; something I didn't see in all my time there.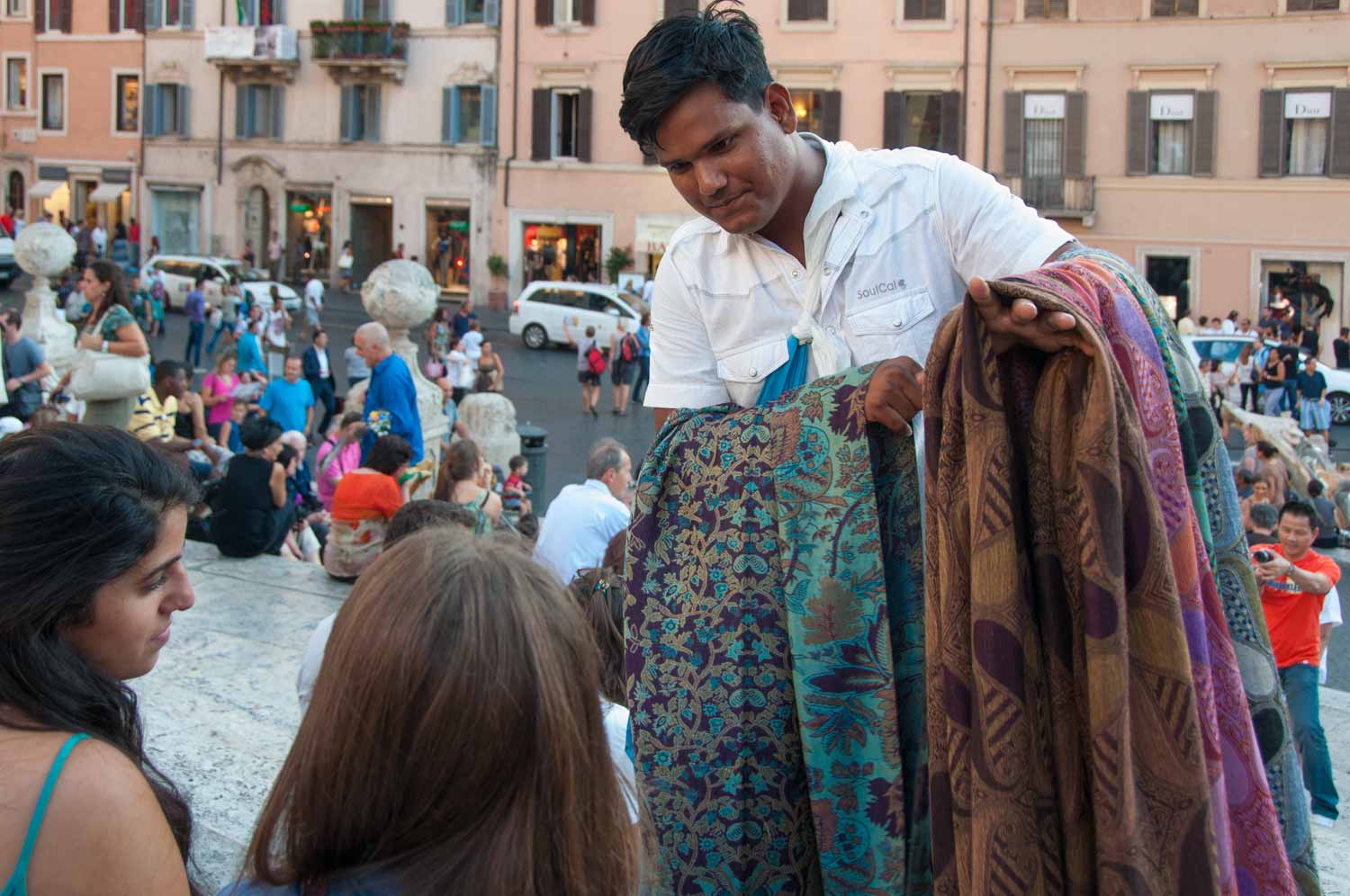 Next up; a pashmina / shawl / wrap type garment. An interesting choice of merchandise given it was a balmy Italian summer. No interest was shown by these ladies, possibly because it was more intriguing to watch as a photo was being taken of his derrière.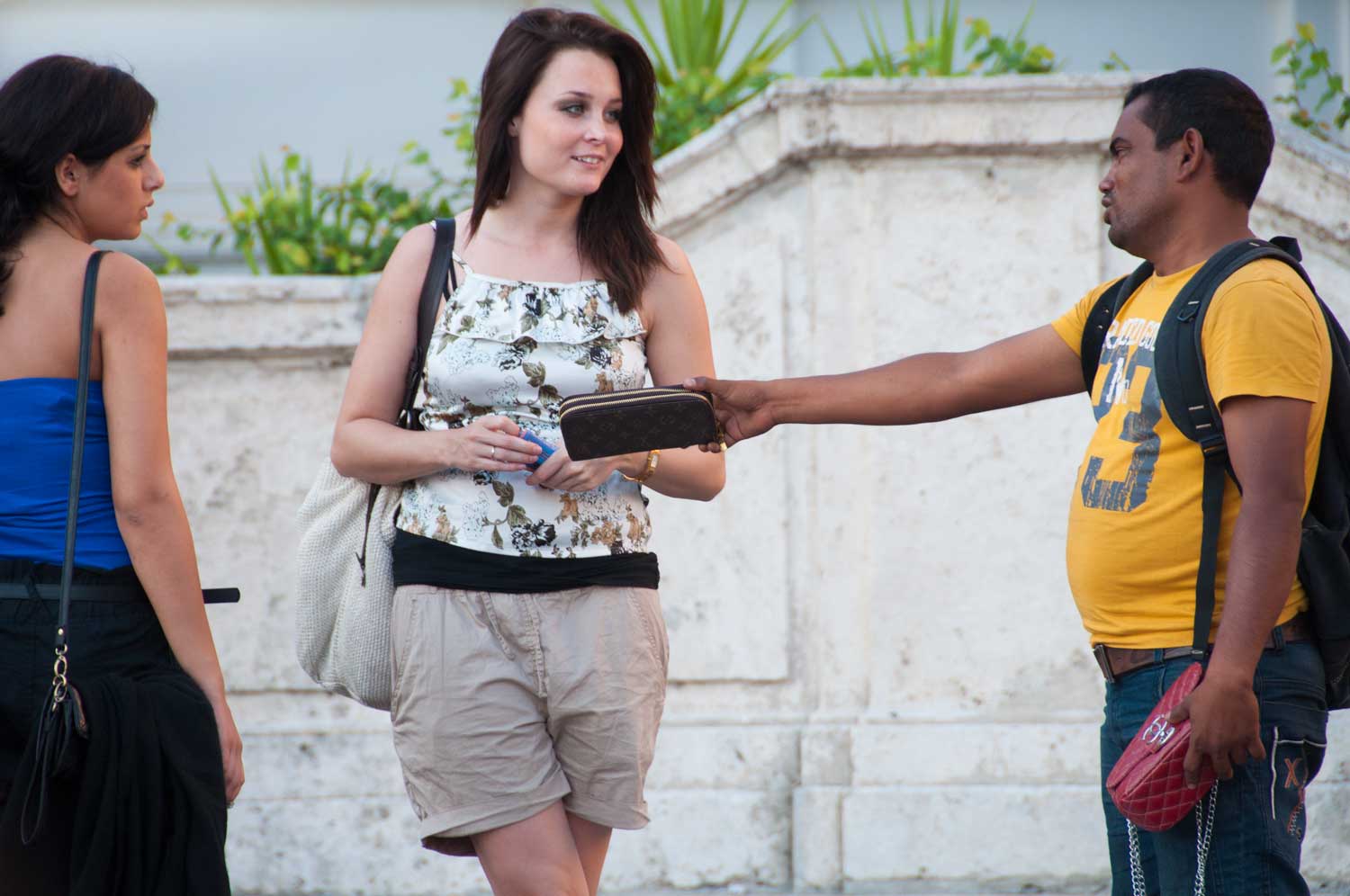 But, just as all hope was fading, a possible sale reared its head. One of the several migrants selling knock-off hand bags caught a bite on a nice little clutch and a deal was all but done. Money in hand, all that was left to do was exchange the product for the cash. The seller grabbed defeat from the jaws of victory, however, by becoming more interested in having a pouting contest with the woman in blue instead.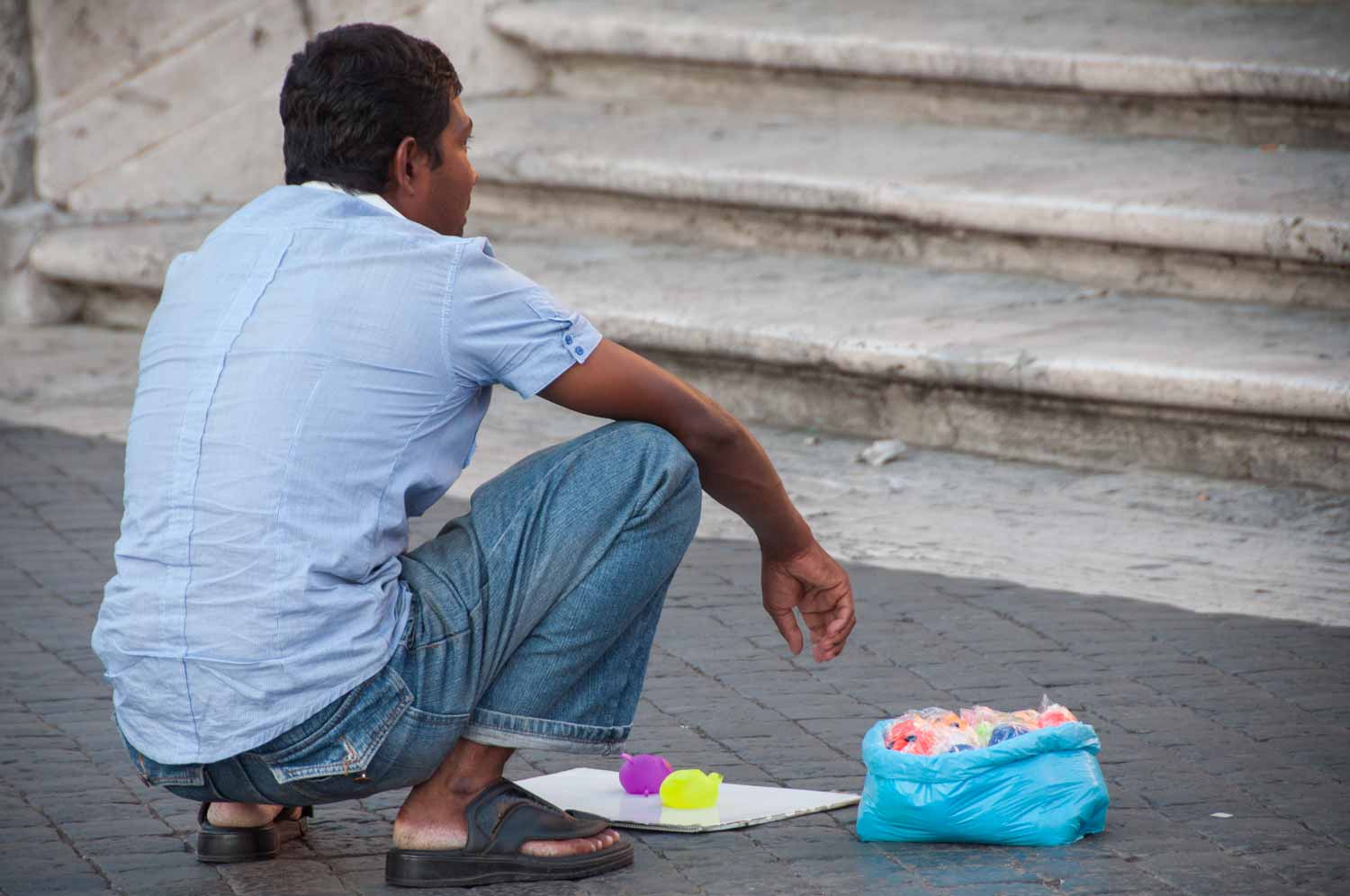 Beer, shawls, and handbags. They all paled in comparison to the hot product of the summer: squishy animals. Someone, somewhere believed there could be a market for selling fluoro coloured pigs that spring back just like Christine when flattened. No prizes for guessing the sales rate; only on Youtube it seems.