Waiting for Chanel
28 Apr 2013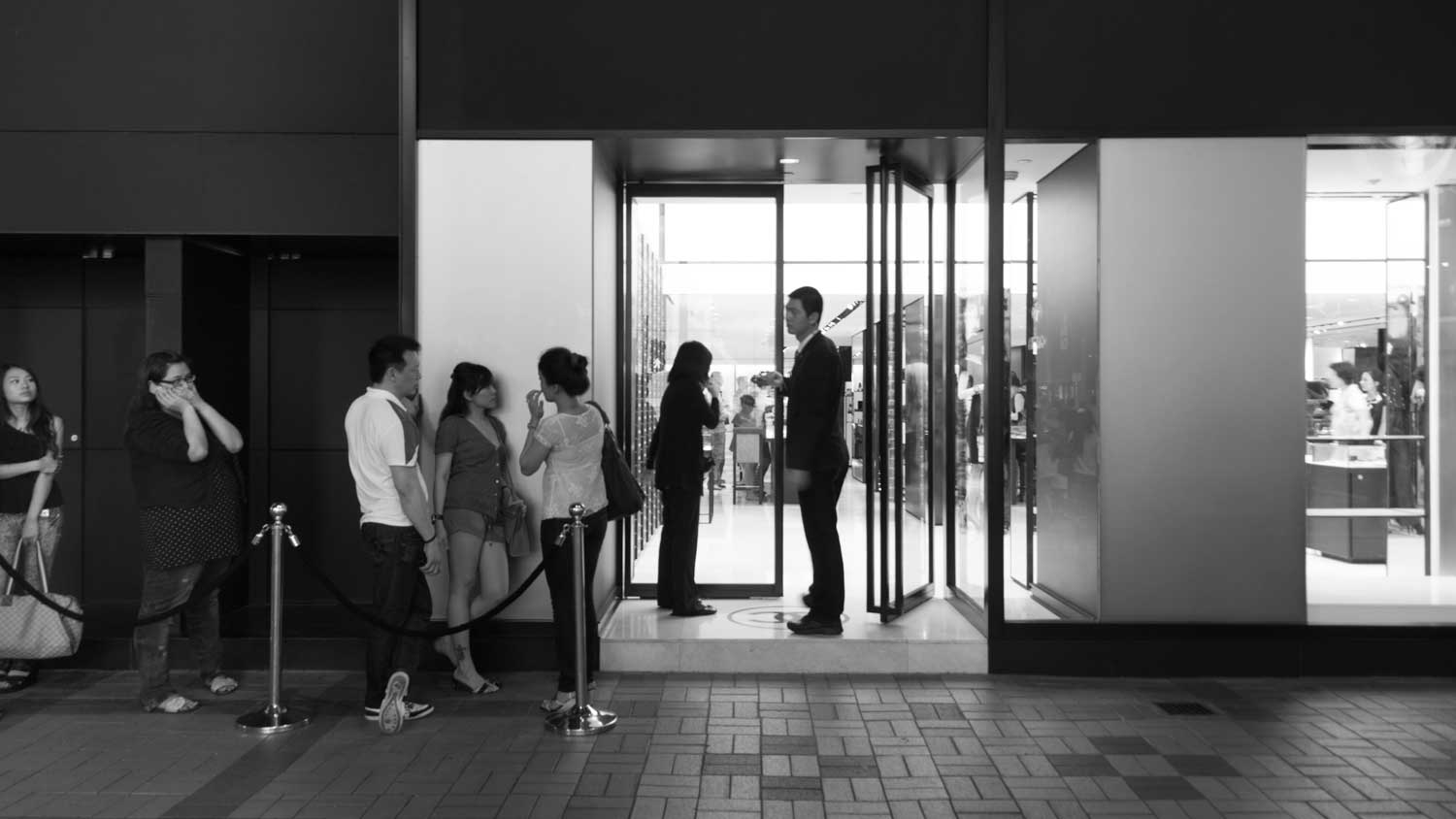 Café de Coral is the largest Chinese fast food brand in Hong Kong with over 150 stores. I first tasted their delights on a family holiday when I was 6. Fast forward a couple of decades to the next time I would be back and the winning formula hasn't changed. There are a few factors which make Café de Coral a dining experience.
Don't let the fancy sounding name fool you. Meals are about $30 HKD which is approx. $5 NZD / $4 USD / €3 EUR for an Asian combo (just imagine rice instead of french fries to go with your meat and drink).
They call their restaurants 'self-service'. You pay for your order in one corner, go over to another corner to give your order to the kitchen, hang around like a bad smell while it gets prepared, and then go to the next to pickup.
Everyone goes there. At 10:00pm, I was sitting next to families, suits, and deadbeats, all eating in perfect harmony.
Contrast this modesty to the exclusivity just around the corner. 11:00pm, and the line to the Chanel store is unabating while the patient young citizens wait for their turn. Ditto for Louis Vuitton to my right but not for Dior behind me who have closed for the evening.