Leaving Landfall
22 Jul 2014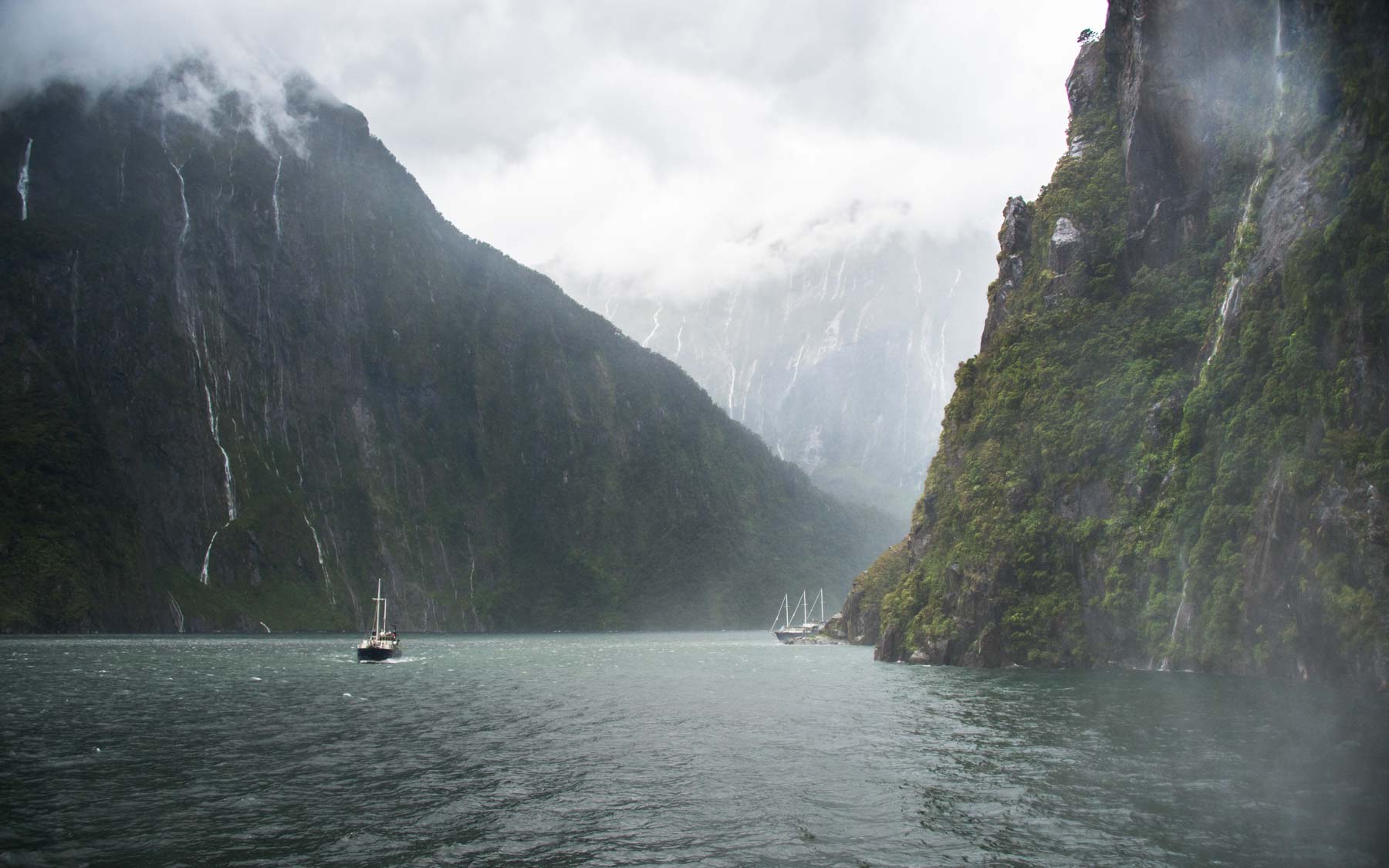 After wolfing through my buffet meal (I'll mention it again; don't take this option), I ventured out the back of the ship. The only outdoor cover was the small awning attached to the cabin where free spaces were at a premium. Watching, waiting. One errant murmur from a bladder and a space could be yours.
As we rounded the base of Mitre Peak, the heavy rainfall eased and the mist cleared for a brief period. Enough to look back towards landfall through the sheer rockfaces and two other ships venturing out at this time.
While standing admiring the view, a heavy mist began rolling in from the right, relegating the modest awning overheard to ornamental status only. Fairy Falls was alongside.