Out of reach
4 Mar 2015
Having stared at the advertising billboard for longer than necessary, I was confident I knew how to get to Shibuya from Narita airport. The Skyliner would get the job done, albeit in a puzzlingly long 63min (I would come to appreciate that Narita isn't actually in Tokyo).
Upon buying a ticket, however, a better option was presented to me; the Narita Express would travel direct instead of the circuitous Skyliner route I had enquired about, and all for the much cheaper price of 1,500 yen. Ticket in hand and flush with directions, I made my way to Platform 1 and promptly boarded the wrong train. I had gotten my wish; I was on the Skyliner after all.
That's how I found myself at Ginza.
Not that Ginza was a let down. Apart from the premium shopping, Ginza has the benefit of being next to Chiyoda, home to the Imperial Palace. In seemingly the middle of a commercial district, this island oasis remains from centuries past.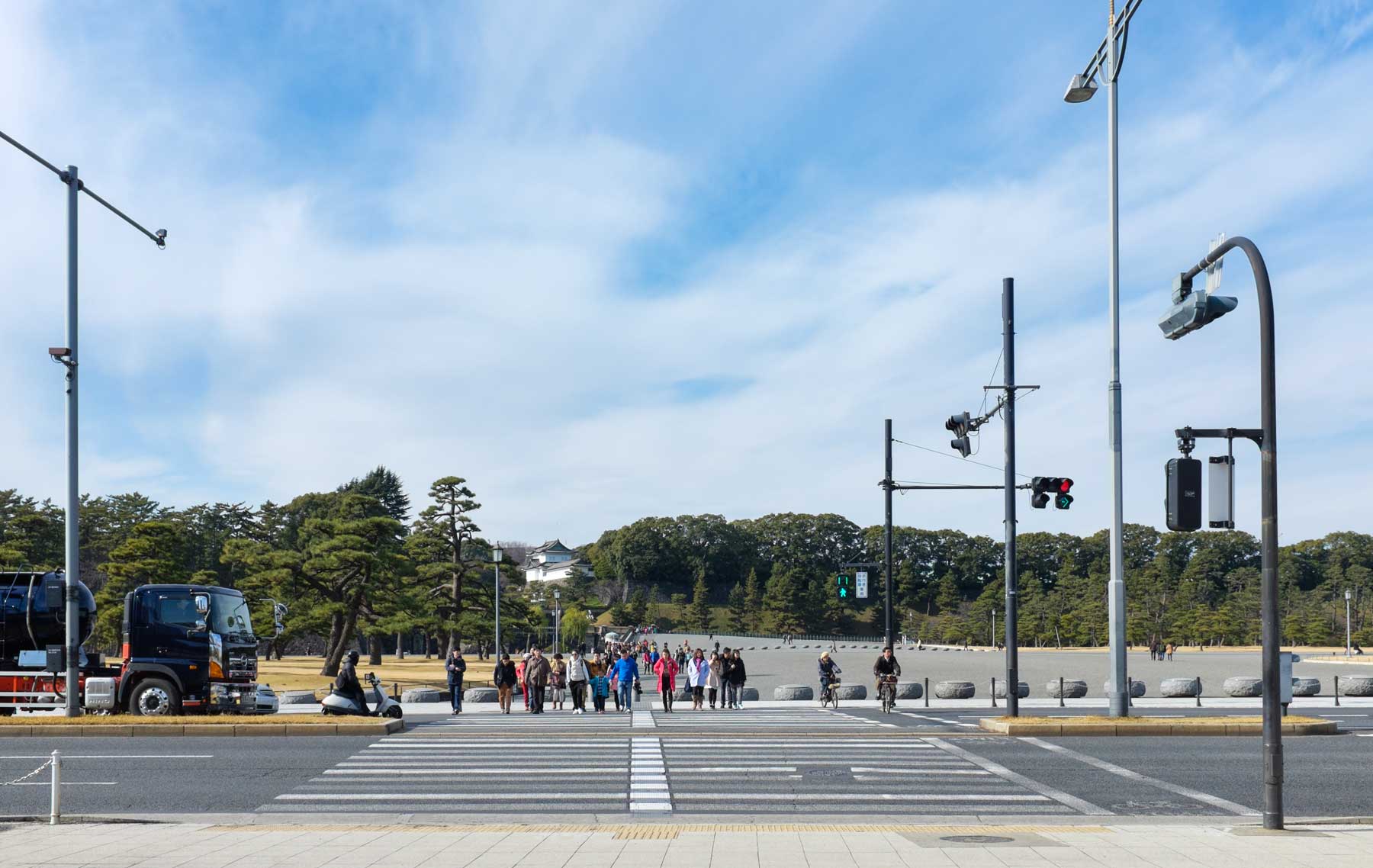 Through faith alone, I'll report that somewhere on this island lies the various Imperial buildings given that very little of it is visible and there's no public entry (there's a few particular events each year where the public may get in). Tours of some portion of the grounds is available, but if you want to see the whole thing in all of its glory, Google Maps is your ticket.
Conversely, the clear space in front of the main entrance is easily accessible, spanning a vast area that's dissected by swathes of asphalt and the 7 lanes of the Uchibori Dori. The spotless, burnished brown grass and manicured greenery is perfectly serene despite sitting alongside this highway, the peacefulness of which is enjoyed side by side by the denizens and homeless alike.