Striving to be Wrong
31 May 2019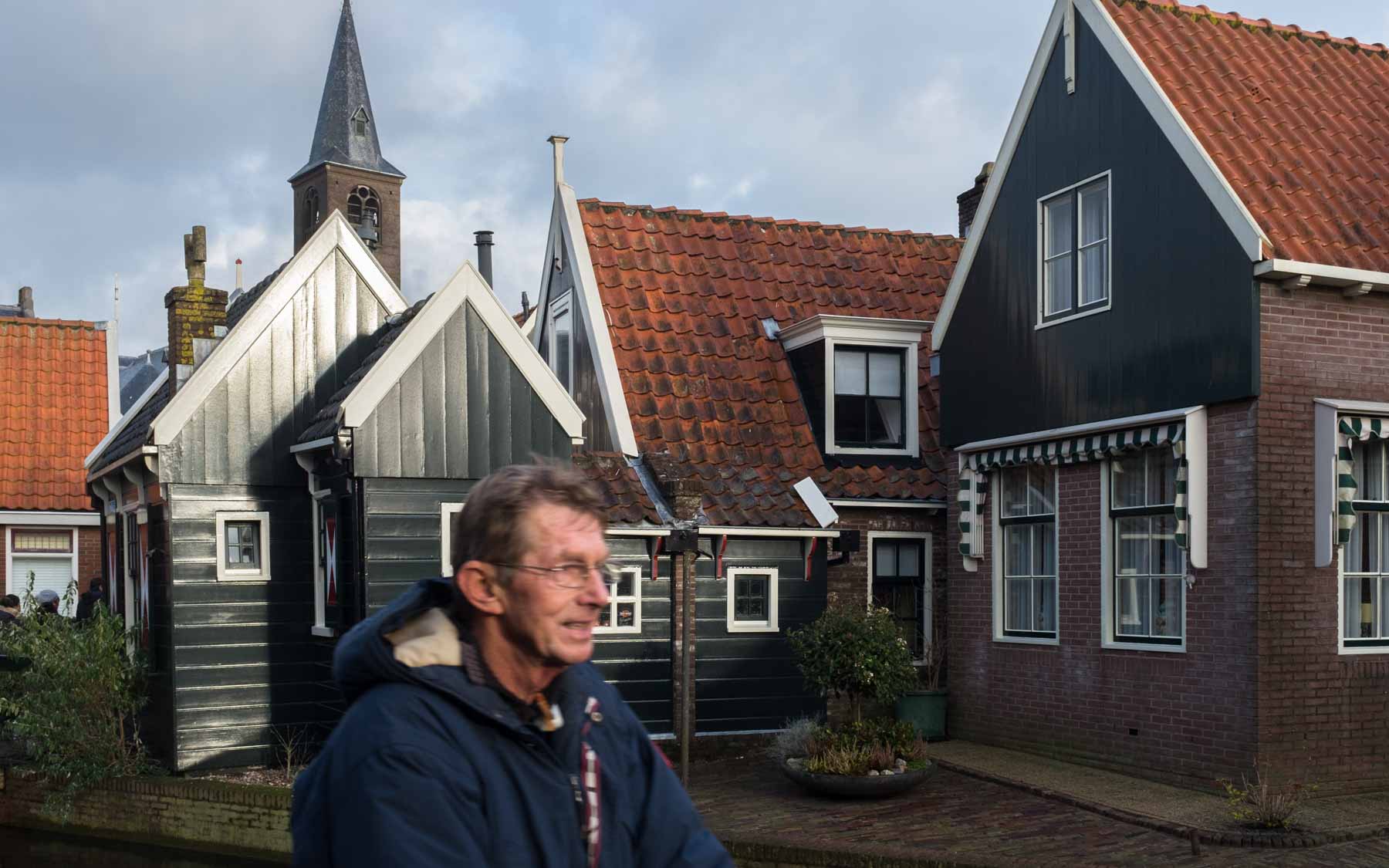 Several years ago I attended the design conference, Semi Permanent, in Sydney. I'm not really a conference person and find design conferences to be quite hit and miss. There is so much content online to learn from that the bar is high for a conference to be worthwhile given the time and expense required. This edition of Semi Permanent was like that for me (mostly things that didn't peak my interest) and I only remember one talk from it; a talk on "wrong design" by a panel from Wired magazine.
They presented a succinct summary of wrong design in Edgar Degas' painting, "Jockeys Before the Race". Degas painted a pole into the foreground, obscuring a key part of the scene. It was an intentional act and one that appears wrong but ultimately adds interest.
This is what I think about when I look at this image from Volendam. Behind the touristy main street of this quaint fishing village are rows of distinctive, small houses. I took a number of photos while wandering the narrow streets and on this one occasion, a local cycled by and into the frame. Of all the images I took in that town, this motion blurred gentleman is the most interesting and stokes up the most memories.
Given how relatively cheap storage is these days, try not to throw out any images you take, especially if you're looking at an image you just shot and think it looks less than perfect. One of those shots may end up being the one you keep going back to.