Beer, chips, and 44 grovelling men
9 Aug 2011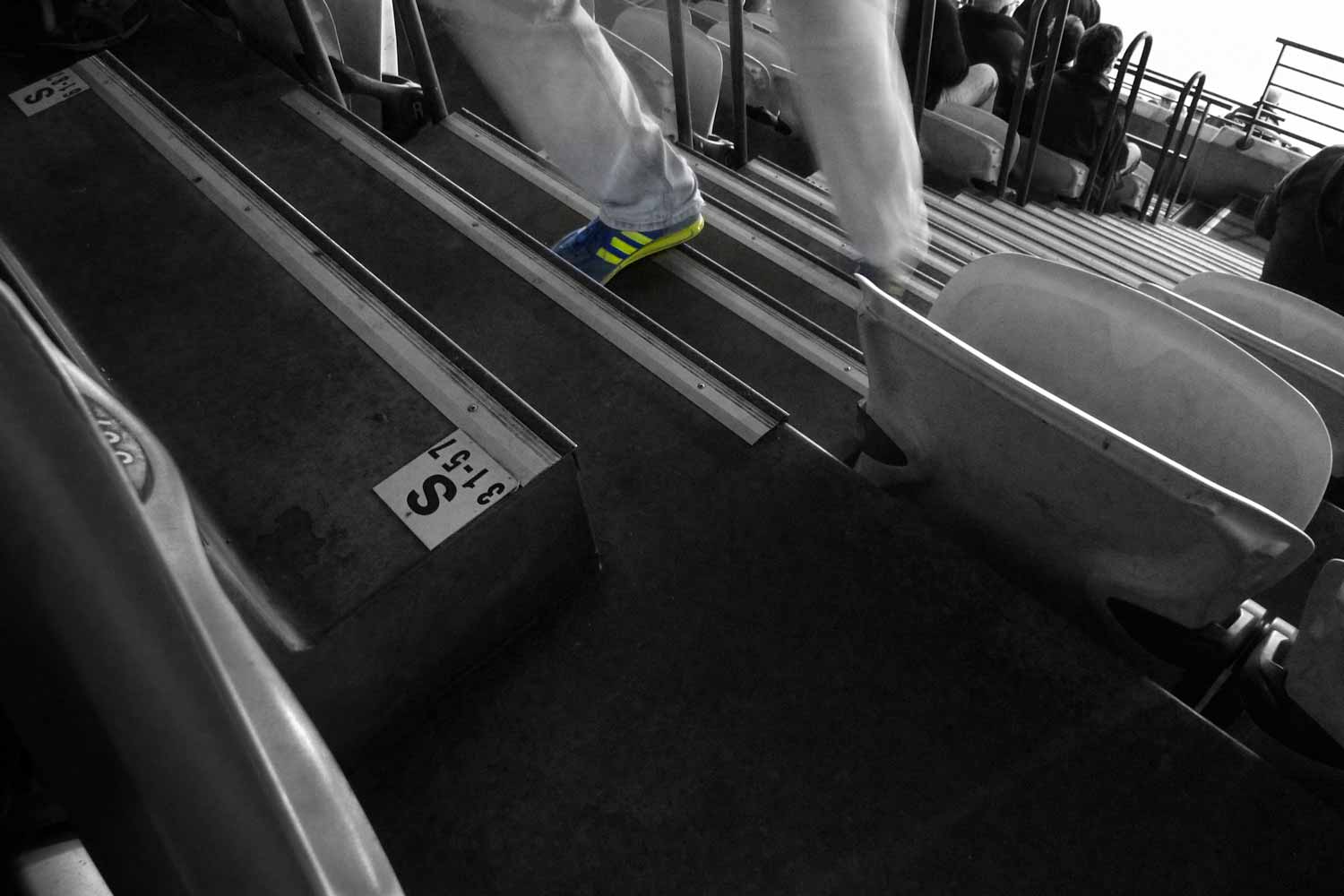 First off; for all the eagle-eyed folks, the above does indeed use selective colouring. I stumbled across this image recently which I took when I was young and naive and didn't know any better. I've matured since then and promise not to do it again.
In Melbourne, Australia, there is a very basic rite of passage to be allowed to live or even visit there: you must like Aussie Rules football. I first saw Aussie Rules when flicking through TV channels at university and stumbled across a sport where men in singlets and short shorts grovelled on top of one another to get their hands on the ball, all while the commentator roared in his raspy, impassioned voice: "This is great footy!". If this was great footy, I couldn't help but wonder what 'bad' footy was like. Never-the-less, it made for interesting viewing and I was able to work out why this is one of those few sports which is popular with women as well as men.
Etihad Stadium was the venue for the night's match and $20 would get almost any seat in the house. Row S would suffice on this evening, but only after gathering the essentials of hot chips and cold beer. A match between bottom dwellers Richmond and Freemantle didn't sound like it was going to be a game of quality, but how wrong I was.
While all the media attention was on AFL star Nick Riewoldt's hamstring injury, cousin Jack kept knocking in the goals for Richmond, who would go on and win this match and allow the best part of AFL to begin. Whoever came up with the team victory songs won't win any prizes for lyrics, but it's the highlight of the match. A few thousand joining in to a song written decades ago, great stuff.