A Winter Wonderland for Dean
25 Dec 2013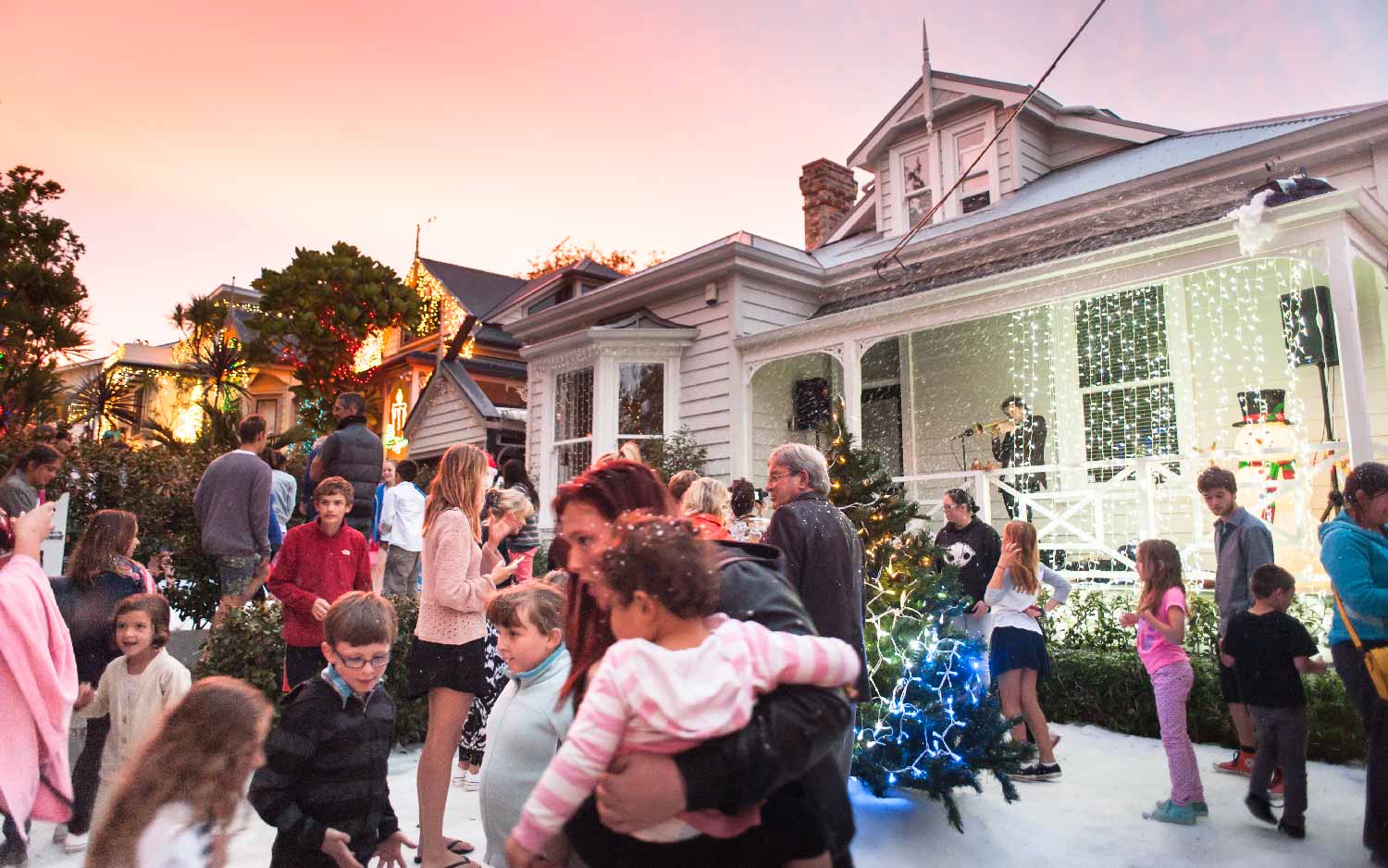 Like a Star Wars prequel, some backstory to the previous post.
Last year, Kim Dotcom was the man of the moment and that status gained him the honour of switching on the Franklin Rd Christmas lights. For 2013, local resident and face of Team New Zealand, Dean Barker, was given the pleasure of connecting two live extension cords together at the official ceremony.
As previously mentioned, this year upped the annual game with snow machines. An impressive effort at the ceremony site gave a solid coating on the premises; a temporary winter holiday treat and novelty for all.