Sundown in Florence
8 Feb 2014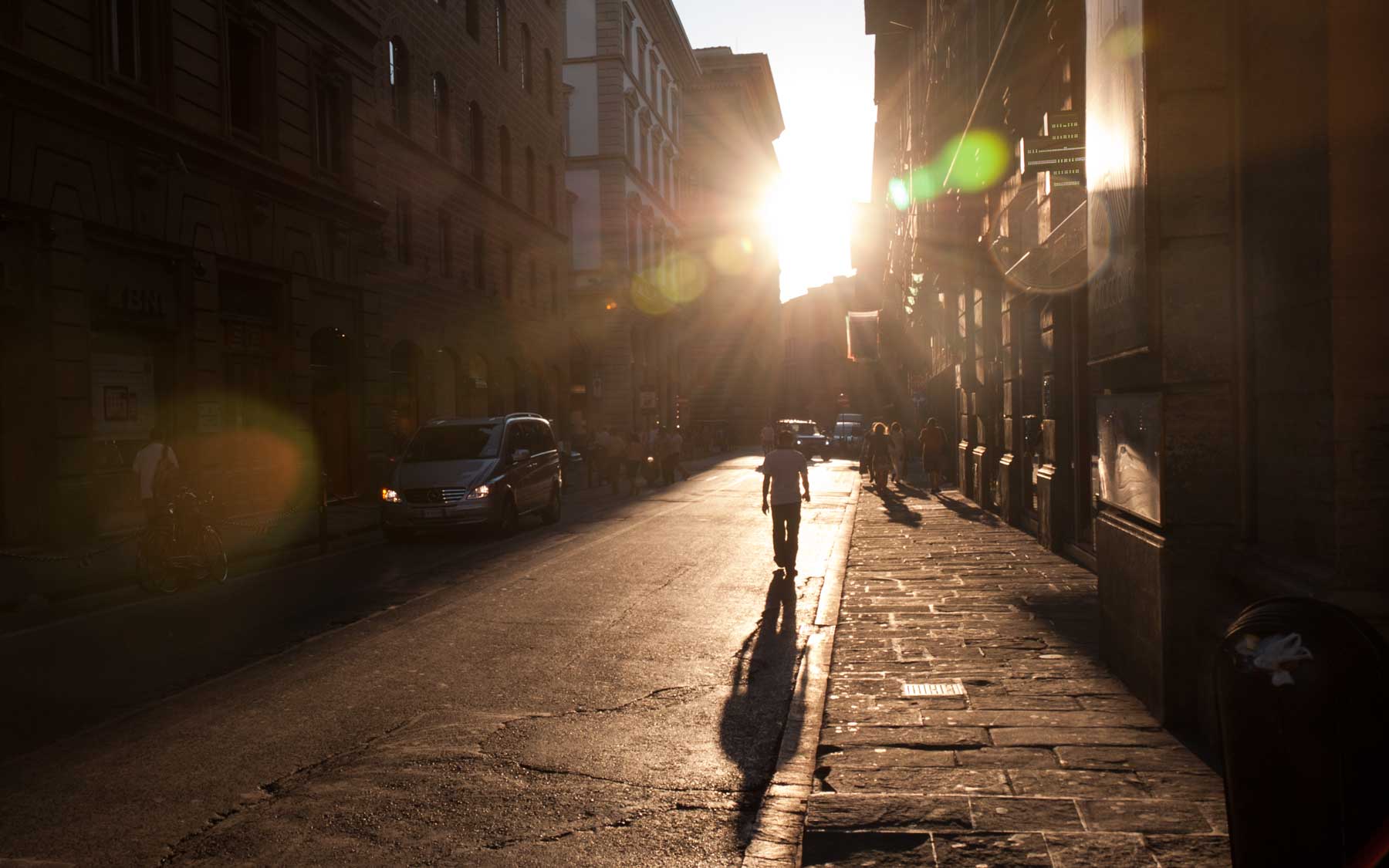 One would argue that the Piazza del Duomo is the premier people watching territory in Florence. It certainly delivers, especially if you have a penchant for American tourists. They're everywhere. Other places in Europe, not so much, but Italy is something different. Like Muslims to Mecca, the pilgrimage to the spiritual home of pizza is strong.
A short distance away, the Piazza della Repubblica is a different slice of life without the dense crowds and without the Battistero di San Giovanni occupying a large portion of the space in the centre. Restaurants a plenty line the south side but pay attention to the clock if you want to eat there. I arrived too late in the afternoon and found the delicious ragu had sold out and had to choose a less than satisfying bowl of giant orzo with basil pesto instead. The bitterness lingers long.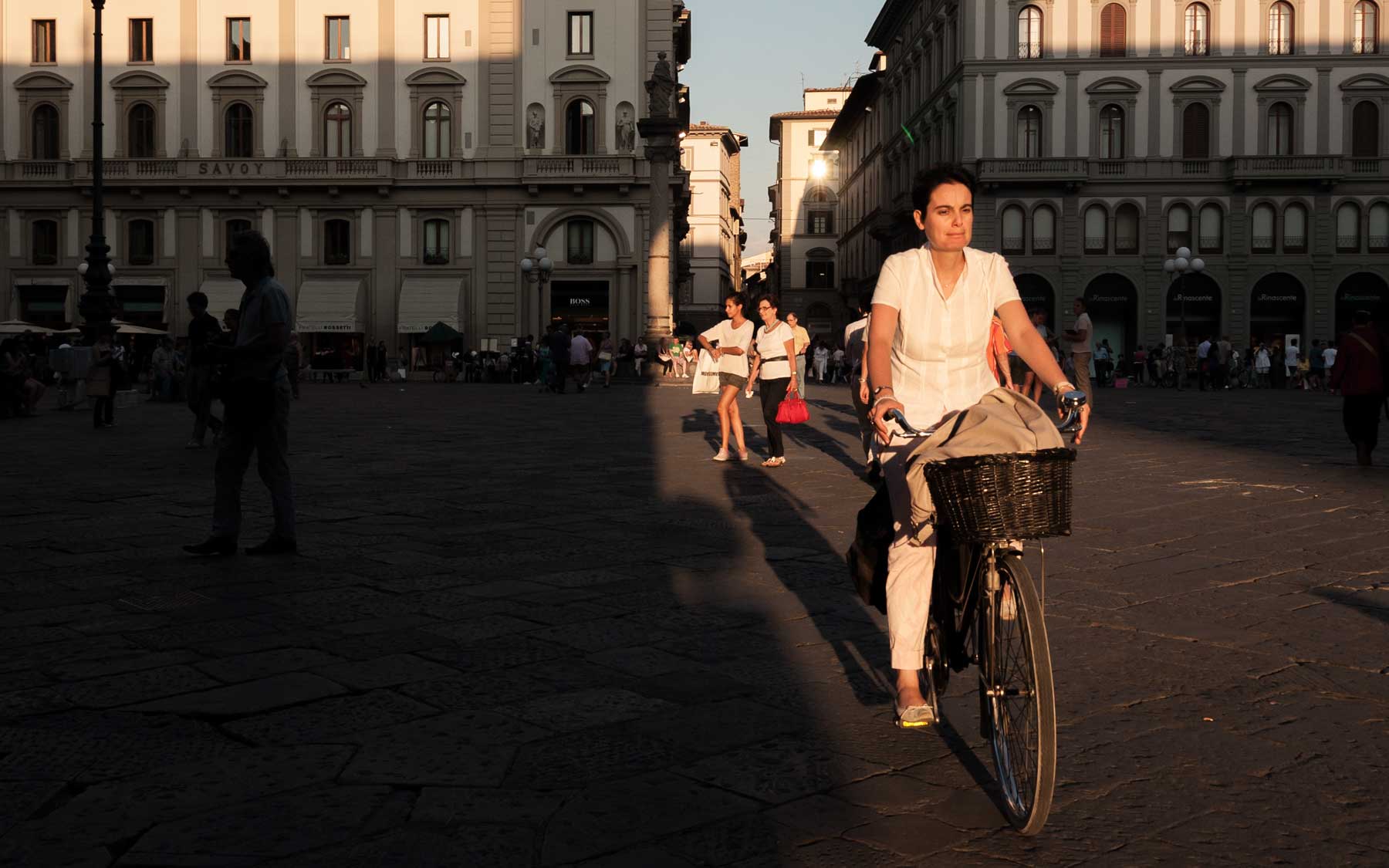 Apart from the fairground carousel, the main event here is the Arcone; a triumphal archway that stands over the western entrance. Interesting at anytime, it becomes more so towards the end of the day as it channels the late sun streaming down the Via degli Strozzi onto the Piazza and through to the opposite street.